Laserworld Group presents new fashion merchandise for fans, supporter, customers, partner, friends and everybody with a good taste in fashion as well as in quality laser systems:
The sporty and elegant Laserworld Special Edition Polo Shirt features the main brands of the Laserworld Group in the corresponding brand colors: Laserworld (chest height, left front), tarm (right sleeve) and RTI (left sleeve). The Laserworld Special Edition Polo Shirt is black and made of high quality cotton. It has a classic design, 3 black buttons, a ribbed polo collar and sleeve hems.
For more details, please visit our shop: https://www.laserworld.com/shop/fashion/polo-shirt-laserworld-special-edition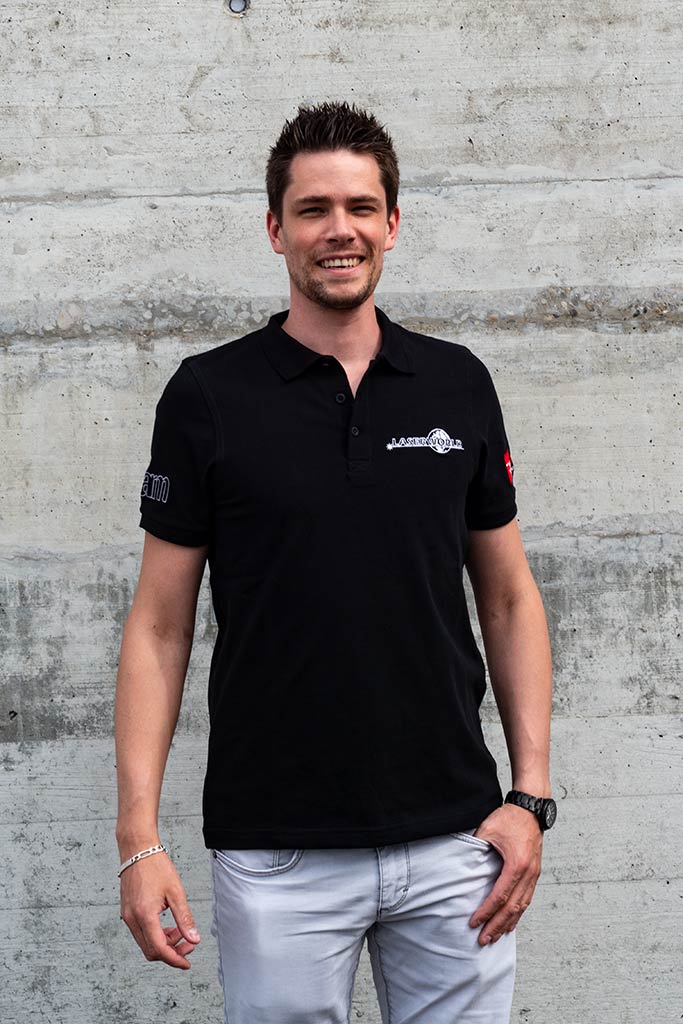 NEO ONE
is a
whitelight RGB show laser
light that is
easily extendable
with any number of other RTI
NEO ONE
systems thanks to an
innovative connection system
.
The RTI
NEO ONE
is now available as 3 head kit including extensive accessories at an incredible rock-bottom price:
This special contains:
3 x RTI NEO ONE
1 x PSU hub
4 x RTI NEO ONE Bracket
3 x Connector
3 x Clamp
3 x 10 m Etherflex
3 x power cable
1 x True Powercon
Find all details here:
SPECIAL DEAL: RTI NEO ONE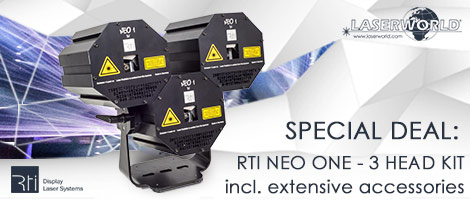 Learn how show-productions, events, installation projects and performances can be enhanced through the professional use of laser light systems. Experience the latest technologies of the Laserworld Group in terms of laser technology and laser control.

Professional control of laser systems with ArtNET or DMX through new intelligent mainboards and direct control with special laser software provides many new possibilities to lighting designers, production- and AVL companies. Get ideas how spectacular effects and new ways of visuals can be created to amaze the audience and lift events to the next level.