The popular CS-2000RGB gets an upgrade: the Laserworld CS-2000RGB FX!
The now available Laserworld CS-2000RGB FX show laser has three special grating effects, which make the many patterns stored on the laser a even more impressive.
The line grating duplicates the displayed image on a horizontal line as if it were displayed by several show lasers. It is up to the user whether the effects are presented very tightly to make the image look blurred, or the patterns are fanned out very broadly to fill the room completely.
The burst grating does not only scatter the pattern in a line, but also in the vertical plane, in order to let e.g. a whole wall shine with the laser effects.
The radial grating creates circular patterns that enable particularly unusual effects that cannot be achieved with conventional laser equipment.

Due to the automatic mode, the laser does all the work and automatically displays the patterns with the different effects one after the other.
In music mode, patterns and effects are selected to match the background music played in the bar or nightclub. Quite simple!
If you prefer to take control yourself, you can do that as well. The Laserworld CS-2000RGB FX has a DMX interface to control it e.g. via a light console and to integrate the laser quickly into existing setups.
Via the ILDA interface it can also be operated with a computer and own laser shows can be projected.
Specifications
2 W typical total power
beam parameters of approx. 3 mm and 2 mrad
galvo system with fast 30 [email protected]°
approx. 200 basic patterns
three integrated gratings (line, burst & radial)
Master-Slave mode
compact housing incl. mounting bracket
ideal for bars, medium sized clubs, mobile DJs and home use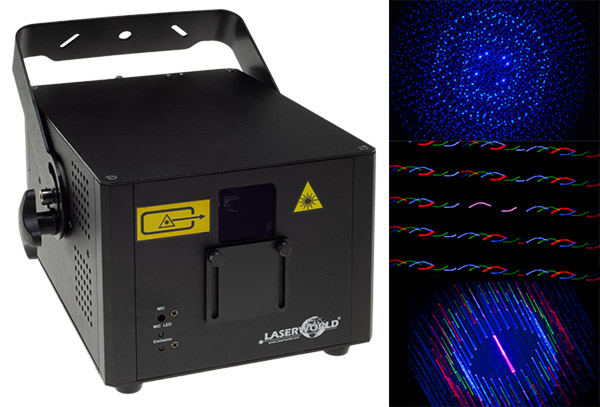 More information on the
Laserworld CS-2000RGB FX
Downloads:
In February 2019, Laserworld begins with the distribution of LaserAnimation SollingerPHAENON accurate show laser systems. PHAENON accuratelaser displays are aimed at professional users who need high precision beam quality and scanning performance for high end laser applications. Accurate devices come in a carbon fiber housing with the size of a shoebox of only 33.1 x 15.4 x 10.5 cm. Thus the devices are extremely lightweight and small enough to fit into the cabin luggage of a plane.
Despite that, PHAENON accurate show laser lights are very powerful with 7 Watts of RGB power and a extremely wide scan angle of 80°. All units are equipped with precise and robust laser modules Made in Germany in a unique process at the engineering and manufacturing headquarters of LaserAnimation in Berlin.
Thanks to their advanced thermal managment, the cooling fans don't need to run at high levels most of the time. Thus, the accurate series ist especially suitable for quiet locations.
All PHAENON accurate laser devices come with an integrated intelligent mainboard which is configurable via LA-Toolbox. Features like geometric corrections, safety zone management, color calibration and scanner adjustments can be done through LAN. No physical access to the laser is required after it has been mounted.
Laserworld announces a close partnership with LaserAnimation Sollinger for the distribution of PHAENON accurate systems: "The coopareation with LaserAnimation Sollinger not only focuses on high end PHAENON accurate lasers, but also includes driver electronics for scanners. We're looking forward to a good and close cooperation." states Norbert Stangl, CMO of the Laserworld Group.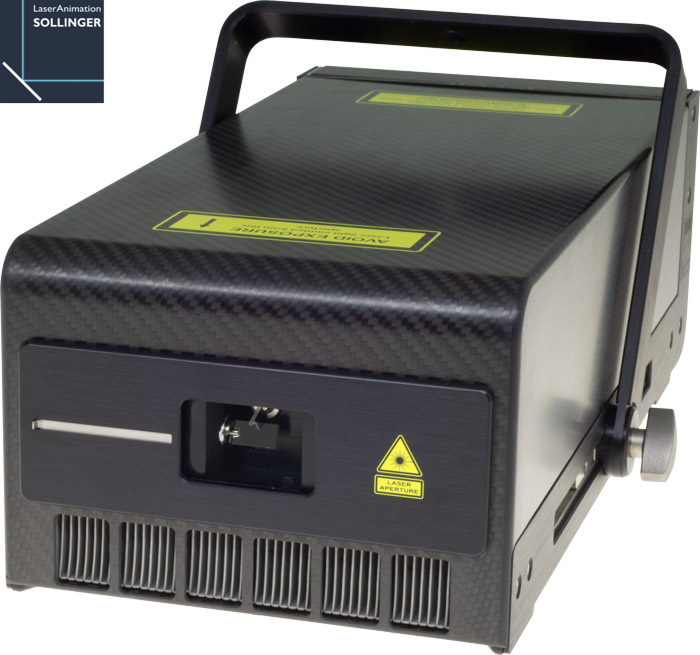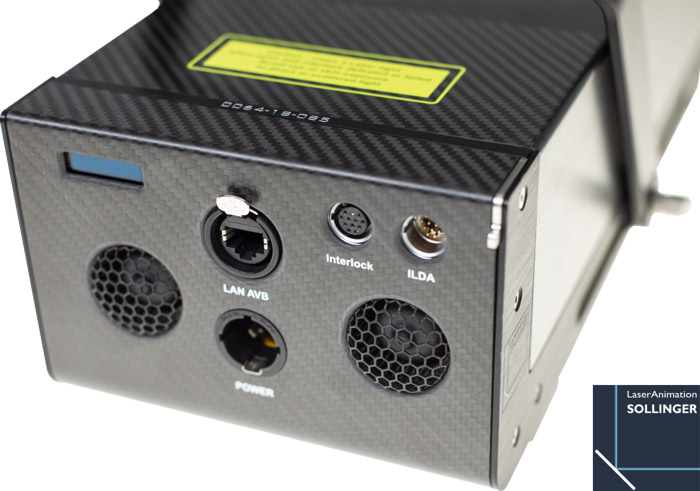 Further information about PHAENON accurate products:
https://www.laserworld.com/shop/laseranimation-lasers
Showcontroller
", a new, professional
lasershow
and multimedia software. It's intuitive and easy to use and therefore this ILDA software is suitable for beginners as well as professionals.
Showcontroller
was designed as suite including 5 different parts which are well-matched. The laser control software consists of:
Showcontroller LIVE for live control of laser shows.
Program own timeline and media-based laser shows with Showcontroller RealTime.
Showcontroller PicEdit aids in creating laser optimized graphics.
Convert pixel-based pictures like logos and drawings into laser graphics with Showcontroller Tracer.
Vector-based pictures can be converted into laser compatible files by using Showcontroller SVG-Tool.
Two verions of Showcontroller are now available. The regular version of "Showcontroller" supports up to three Laserworld
ShowNet
hardware interfaces (DAC), while "Showcontroller PLUS" supports more hardware interfaces (DAC) of different types:
ShowNet
, Netlase, Netlase LC, Easylase II, Easylase LC, and Phoenix Micro USB V1. All interfaces can also work with DMX in/out signals.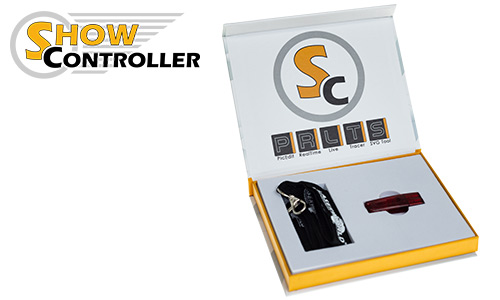 Further information about Showcontroller, hardware requirements, and prices can be found
here
Downloads: