Ray Technologies (RTI) manufactures this new interface in Germany at their premises near Munich.
The Pangolin FB-4 is a new interface for certain Pangolin
lasershow software
products, which works as network solution.
It is the follower product of the QM-2000.net and designed for high performance application. Several FB-4 interfaces can be connected with normal network switches.
The RTI FB-4 is available for
Pangolin Quickshow
or for
Pangolin BEYOND
, and it is available in different configurations, each providing additional features: Standard, DMX, IDLA and MAX.
RTI's FB-4 interface can be used with any ILDA compatible
laser show
projector.
The small RTI FB-4 interface box can be placed directly at the laser (it is snap-on compatible to the
RTI PIKO
and
RTI NANO
remote pad attachment slot) and then connected to the ILDA IN port of the laser system with a short ILDA cable (
0.5m short black ILDA cable
available at Laserworld).
To maintain maximum flexibility in the use of show laser light systems it is recommended to use an external FB-4 interface rather than building it into the laser itself.
More details on the RTI FB-4 can be found on the Laserworld website (
Ray Technologies
is a Laserworld company):
https://www.laserworld.com/shop/catalogsearch/result?q=fb-4&___store=en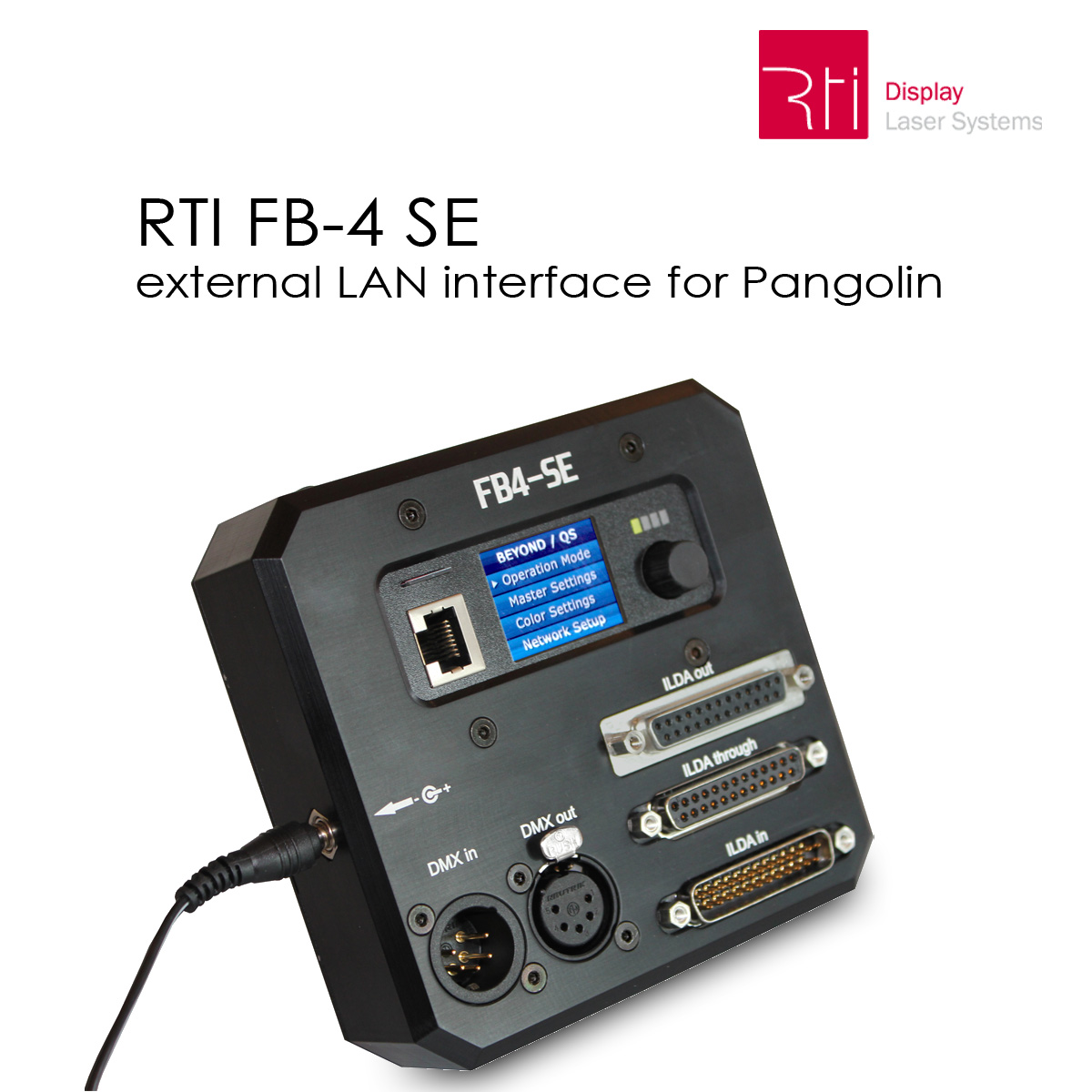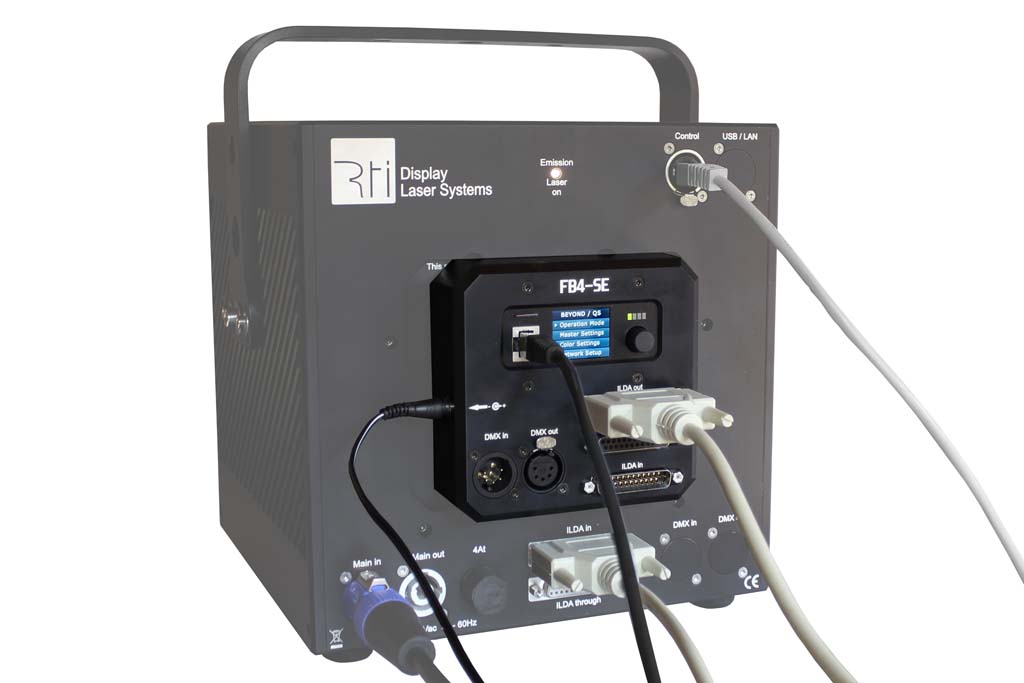 "As Laserworld offers an impressive product range, I am sure that we meet the large demand of the Indian market."
Laserworld INDIA acts as a sales hub and offers an additional service department for service and repair of show laser systems.
The newly founded company distributes all brands manufactured and/or distributed by the Laserworld Group.
Laserworld INDIA launched an own website, providing further information and a product overview (coming soon). Then all products are stated in local currency (Indian Rupees).
Product and price inquiries can be sent to Arun Kalra at
This email address is being protected from spambots. You need JavaScript enabled to view it.
.
Or contact Arun by phone: +91 981 104 42 88
http://www.laserworld.in