Further Laserworld warehouses are situated at Laserworld USA in Florida, USA and Laserworld ASIA in Shenzhen in China. In addition, there are several big distribution partners all over the world, storing many products manufactured by the
Laserworld Group
. This fact ensures that these products can be shipped to the customers in very short delivery periods.
Laserworld's Service and After Sales Department is also located at the new location next to Munich. Both departments enlarge the European Service Center which was already located in Germany.
The new contact details of the Service Department are provided here:
https://www.laserworld.com/en/support/customer-returns-service.html
Personal visits require prior consent, as there are no direct sales and no show room at the premises.
Laserworld Group
became a member of the International
Laser Display
Association (ILDA).
With effect of this day and the agreement of the ILDA Board , all Laserworld companies may announce being an official ILDA member with effect of the new group membership.
Thus multi-awarded formerly individually listed ILDA member HB-Laser
komponenten
GmbH (HB-Laser) becomes listed as Laserworld Company, but also big industry names
Ray Technologies
GmbH and SwissLas join in. Besides that, the global company network of the
Laserworld Group
announces the ILDA membership for the own Laserworld companies Laserworld (USA) Inc., Laserworld UK Ltd., Laserworld ASIA Co., Ltd, Laserworld KOREA, Laserworld INDIA, Laserworld IBÉRICA – and of course the parental company Laserworld (Switzerland) AG.
"The Show
Laser Light
industry has developed a lot over the past years, and Laserworld is glad to having been a part of this development. We want to participate in further developments and put our knowledge and experience into this, to create mutual benefits for the ILDA and us" says Martin Werner, CEO of Laserworld.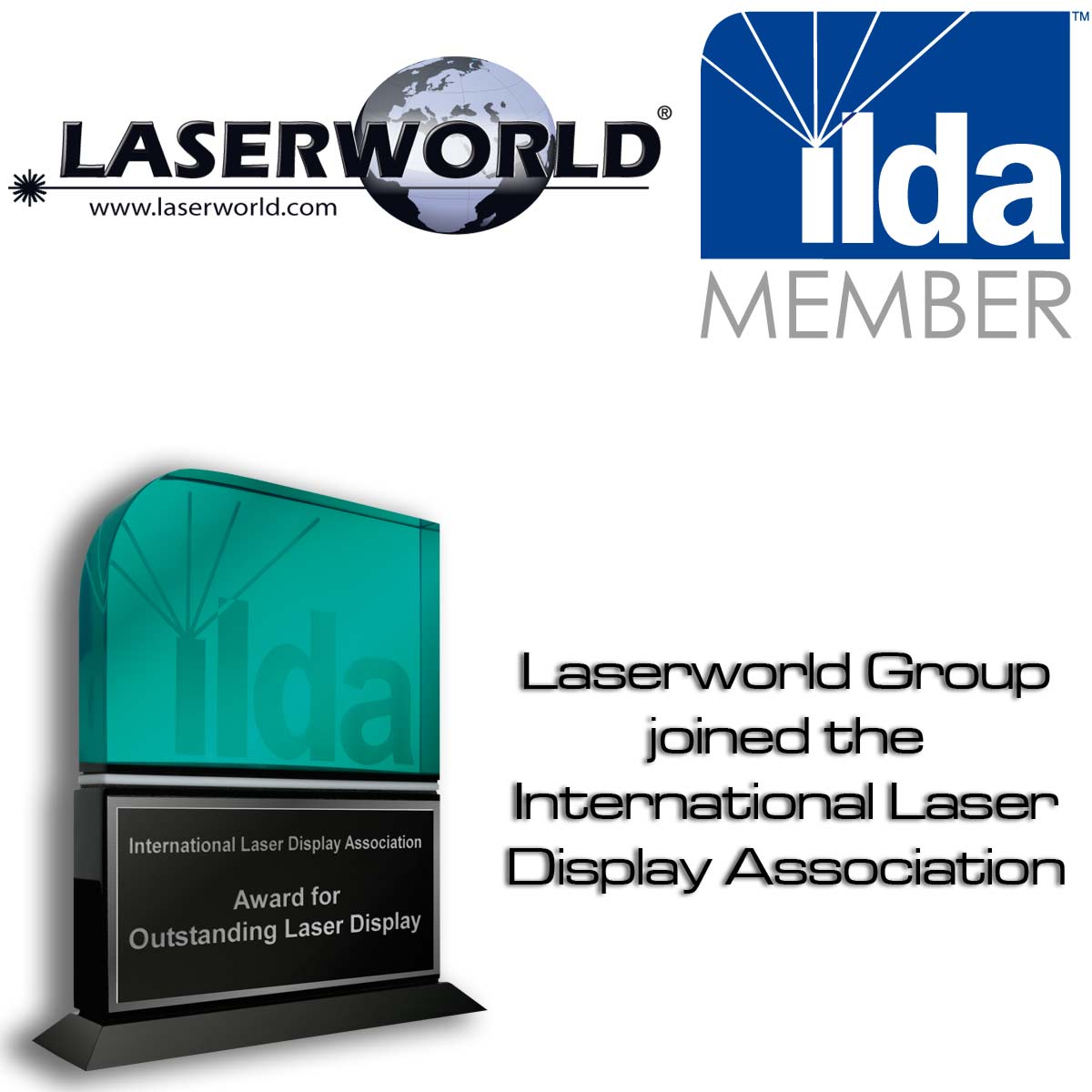 laser show
systems are designed for being placed right beside or on top of the
laser projector
: Long connections to the control computer is done by network cables (LAN), but there is now a need of a
short ILDA cable
for connecting the LAN interface to the laser system.
Laserworld offers a short ILDA cable especially designed for this purpose: Due to it's black color, it smoothly matches the color of the
laser light
systems and other event cables. With a shortness of 40-50cm, the ILDA cable does not add to the spaghetti of wires.
The low resistance of the black 0.5m ILDA cable makes it also perfectly suitable for high end professional
laser show
application.
More on the manufacturer's website:
https://www.laserworld.com/shop/ilda-cable-ext-0-5?___store=en