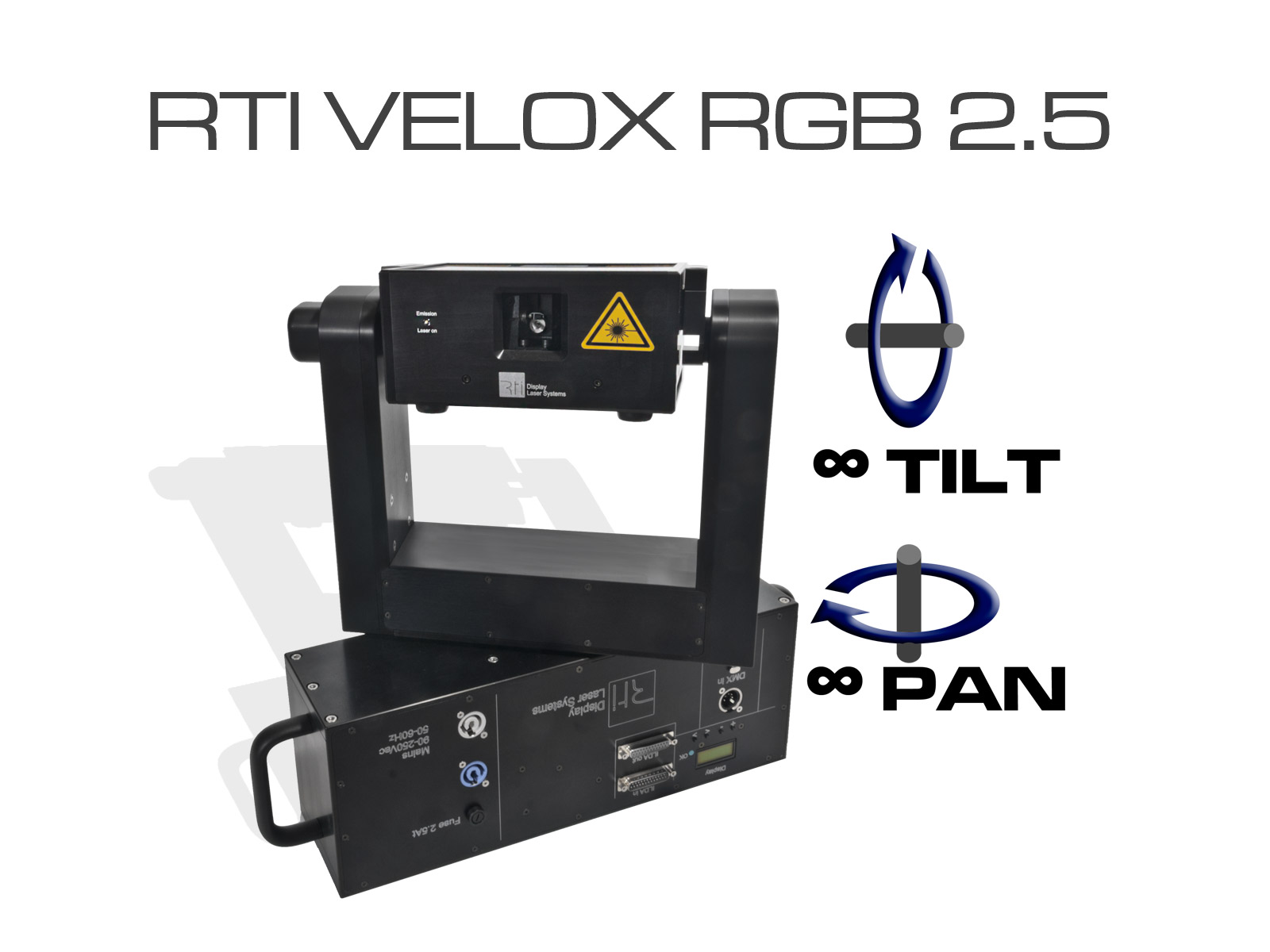 Lighting Designers, production and rental companies will love this new
laser moving head
: Diffe
rent laser
powers are available – from 1.7W RGB up to 14W RGB - and it does not require any laser operator or laser company: Just run the
RTI VELOX
like a normal moving light fixture!
The extreme torque of 15Nm and the resulting high rotation speed of up to 180rpm make this unit the perfect gear for highly spectacular show productions and effects.
The ILDA control signal can be fully used for laser control, and the VELOX moving yoke itself is controlled via the standard DMX512 protocol. A DMX-only operation is also possible.
For safety reasons and for correctly hitting beam targets the
RTI VELOX
Laser Moving Heads have an absolute positioning accuracy of 0.022° per axis.
The
RTI VELOX
moving yoke is completely Made in Germany, so is the RTI ATTO RGB 2.5, which is part of the VELOX RGB 2.5 laser moving head system. The enclosure is built of rugged anodized aluminum, which makes it extremely durable. Plastic parts are neither used for the yoke nor for the base housing.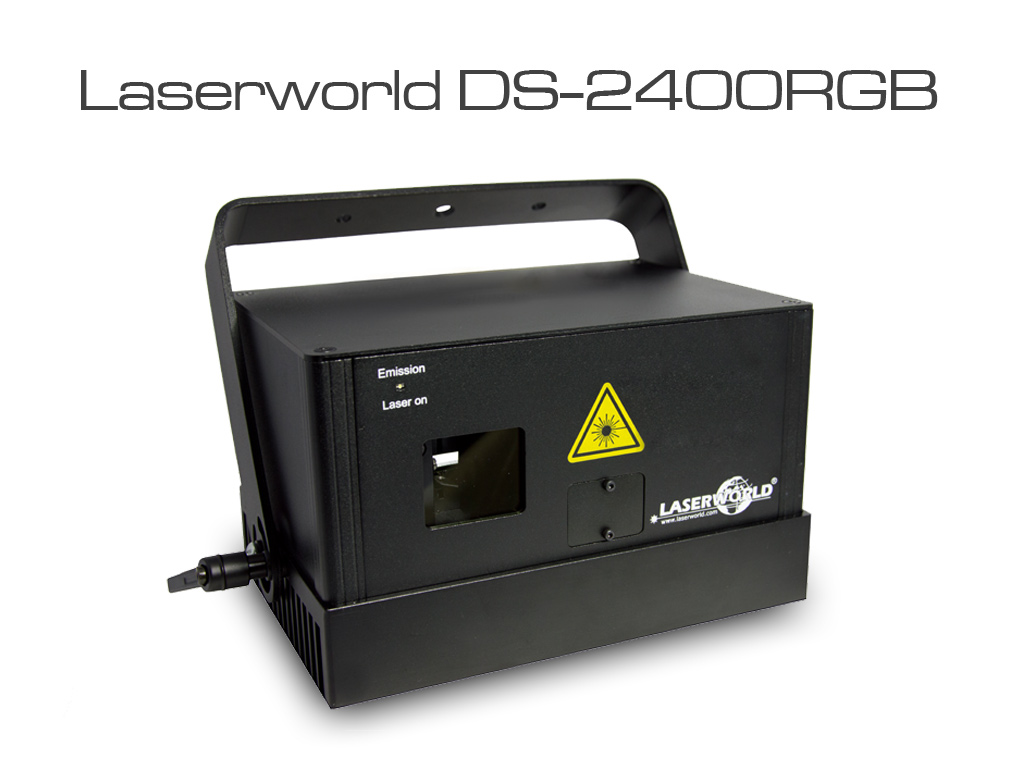 The Laserworld
Diode Series
has now a new powerfull 2.4W
RGB laser
system, which is especially interesting for people that want to do the step from hobbyist laser user to a semi-pro level and decide to go for a pure diode system with many professional features, but at a low pricing level.
Due to the success of the already established DS-900RGB,
DS-1800RGB
and
DS-3300RGB
, Laserworld added the new
DS-2400RGB
to the product line. This product is meant for filling the gap in available power levels between the 1.8W and 3.3W systems.
The pure diode setup, the Sealed Housing, the smooth analog color modulation, the graphics capable scanners, the many operation modes (ILDA, DMX, stand alone, sound-to-light) and the good beam specifications are the typical characteristics of the
diode series
.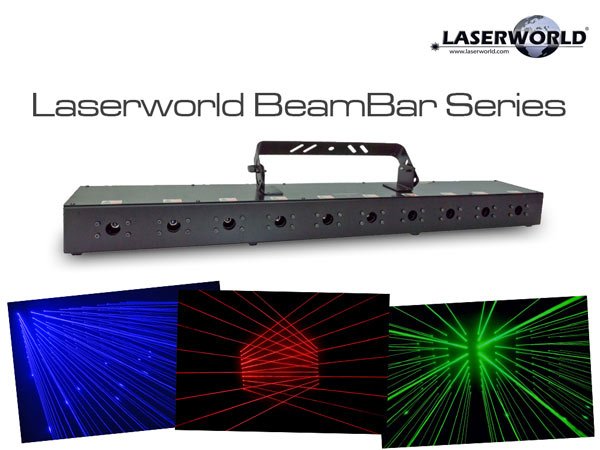 With the new
BeamBar Series
, Laserworld launches a low price solution in the product range of single beam fan projection laser bars. Available in the colors red, green and blue this
laser projectors
are great for live gigs and nightclubs, as well as for TV Shows and show productions. Each Bar has ten laser apatures which all emit one single laser beam.
Each of the ten laser sources can be switched via standard DMX512, so the
BeamBar
can easily be integrated to existing lighting setups. It uses 13 DMX channels for control.