Laserworld releases effects laser for DJs and nightclubs with safe laser class 2
The new Laserworld EL-300RGB is a multicolor whitelight special effects laser that creates a multitude of dots or beams, depending on the viewing angle. The power of the laser system is distributed evenly to the dots due to special optics, which as a result makes the laser eye-safe, as it is a class 2 laser and thus not considered dangerous if used appropriately - yet the bright laser beams remain well visible.
Therefore the EL-300RGB is the perfect effects laser for the use in small to medium sized rooms: ideal for mobile DJs and small nightclub, bars and entertainers. The laser system can be controlled via DMX, but can also run in different stand-alone operation modes and can be triggered by music, too.
The effects wheel in the EL-300RGB can be operated at different speeds, even a static operation is possible. The different colors can easily be selected either directly at the unit or remotely via DMX.
For more details, please visit our shop: https://www.laserworld.com/shop/laserworld-el-300rgb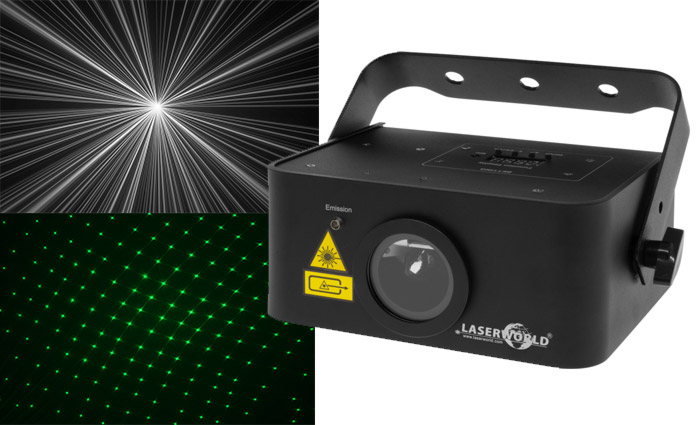 Laserworld Group presents new fashion merchandise for fans, supporter, customers, partner, friends and everybody with a good taste in fashion as well as in quality laser systems:
The sporty and elegant Laserworld Special Edition Polo Shirt features the main brands of the Laserworld Group in the corresponding brand colors: Laserworld (chest height, left front), tarm (right sleeve) and RTI (left sleeve). The Laserworld Special Edition Polo Shirt is black and made of high quality cotton. It has a classic design, 3 black buttons, a ribbed polo collar and sleeve hems.
For more details, please visit our shop: https://www.laserworld.com/shop/fashion/polo-shirt-laserworld-special-edition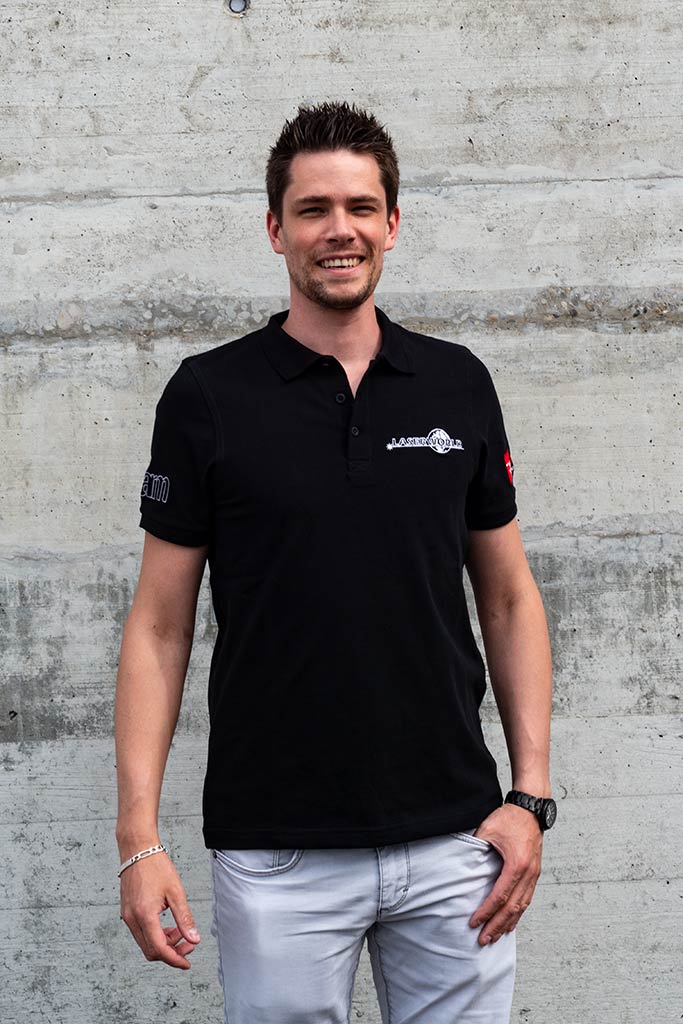 NEO ONE
is a
whitelight RGB show laser
light that is
easily extendable
with any number of other RTI
NEO ONE
systems thanks to an
innovative connection system
.
The RTI
NEO ONE
is now available as 3 head kit including extensive accessories at an incredible rock-bottom price:
This special contains:
3 x RTI NEO ONE
1 x PSU hub
4 x RTI NEO ONE Bracket
3 x Connector
3 x Clamp
3 x 10 m Etherflex
3 x power cable
1 x True Powercon
Find all details here:
SPECIAL DEAL: RTI NEO ONE