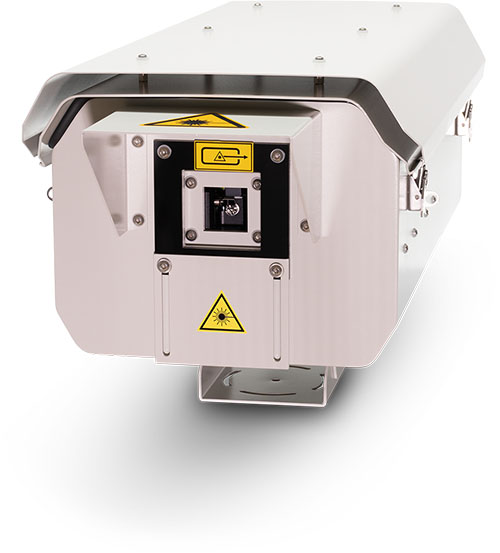 Professional projection mapping, projections or advertising with lasers requires precise and durable equipment. Tarm just released their new Outdoor Series, which was especially designed to cater for these demanding applications. With the IP65 waterproof housing, the tarm Outdoor lasers are perfectly suitable for any kind of outdoor use – primarily fixed installations but also mobile use. The tarm Outdoor laser range is available as
- tarm 3 Outdoor
- tarm 6 Outdoor and
- tarm 11 Outdoor,
so exactly those power ranges that are used for top quality projections. The standard scanners are specified at 45 kpps at 8° ILDA, but can be upgraded to CT-6210 with LAS Turboscan drivers for maximum performance and accuracy. The very low divergence of the laser systems makes them perfectly suitable for crisp and clear beams and projections over longer distances.
The tarm Outdoor devices are water cooled with a closed, internal system. This makes the units very durable and makes them useable in an environmental temperature range from -10 to +45°. They are delivered with a wall mounting bracket specifically designed for fixed installations.
The tarm Outdoor Series units are equipped with the powerful and feature rich ShowNET laser mainboard as standard, so they can be used with lots of different control software (e.g. Showeditor, Showcontroller, MadLaser, Touchdesigner, ILD Render, etc.) via the ShowNET API, they can be controlled with ArtNET or be operated in stand-alone mode. ILDA streaming is also available as an option, to maximize compatibility for control options.
More details: https://www.laserworld.com/en/laser-systems/tarm.html