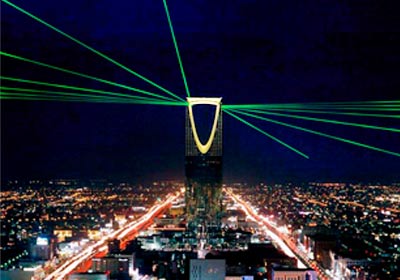 There are only very few really high power show laser solutions available in the market. Especially continuous wave laser systems (cw) are extremely rare. With power levels far over 100W laser power it is decisive if the power given is cw or pulsed: Pulsed lasers usually come from industrial use and are not meant for being utilized as entertainment lasers. The power values given for these pulsed lasers usually reflect the maximum impact power in a pulse, which is necessary for e.g. welding materials or cutting things.
In show laser industry (entertainment lasers) it is not important to have the power in a small pulse of milliseconds, but in a continuous way.
Laserworld, together with the subsidiary RTI, offers several solutions in super high power ranges for continuous wave laser systems that convince with their great technical specifications:
Laserworld and RTI
-
do not use industrial laser systems
and sell them as "show lasers"
-
do not use pulsed lasers
and sell them as "show lasers"
-
develop and manufacture
all high power laser systems
in their own premises
in Valley next to Munich, Germany
- rely on
high end technology
for the super high power laser projectors
What an extreme solution: Up to 400 W of green power! And this with DPSS to have extremely thin beams and overwhelming visibility! And the 400W are continuous wave - not pulsed! This system beats pulsed system with similar power with its great visibility!
Please ask if you've got any questions:

+41-71-67780-80
or
[email protected]