Laserworld Group
became a member of the International
Laser Display
Association (ILDA).
With effect of this day and the agreement of the ILDA Board , all Laserworld companies may announce being an official ILDA member with effect of the new group membership.
Thus multi-awarded formerly individually listed ILDA member HB-Laser
komponenten
GmbH (HB-Laser) becomes listed as Laserworld Company, but also big industry names
Ray Technologies
GmbH and SwissLas join in. Besides that, the global company network of the
Laserworld Group
announces the ILDA membership for the own Laserworld companies Laserworld (USA) Inc., Laserworld UK Ltd., Laserworld ASIA Co., Ltd, Laserworld KOREA, Laserworld INDIA, Laserworld IBÉRICA – and of course the parental company Laserworld (Switzerland) AG.
"The Show
Laser Light
industry has developed a lot over the past years, and Laserworld is glad to having been a part of this development. We want to participate in further developments and put our knowledge and experience into this, to create mutual benefits for the ILDA and us" says Martin Werner, CEO of Laserworld.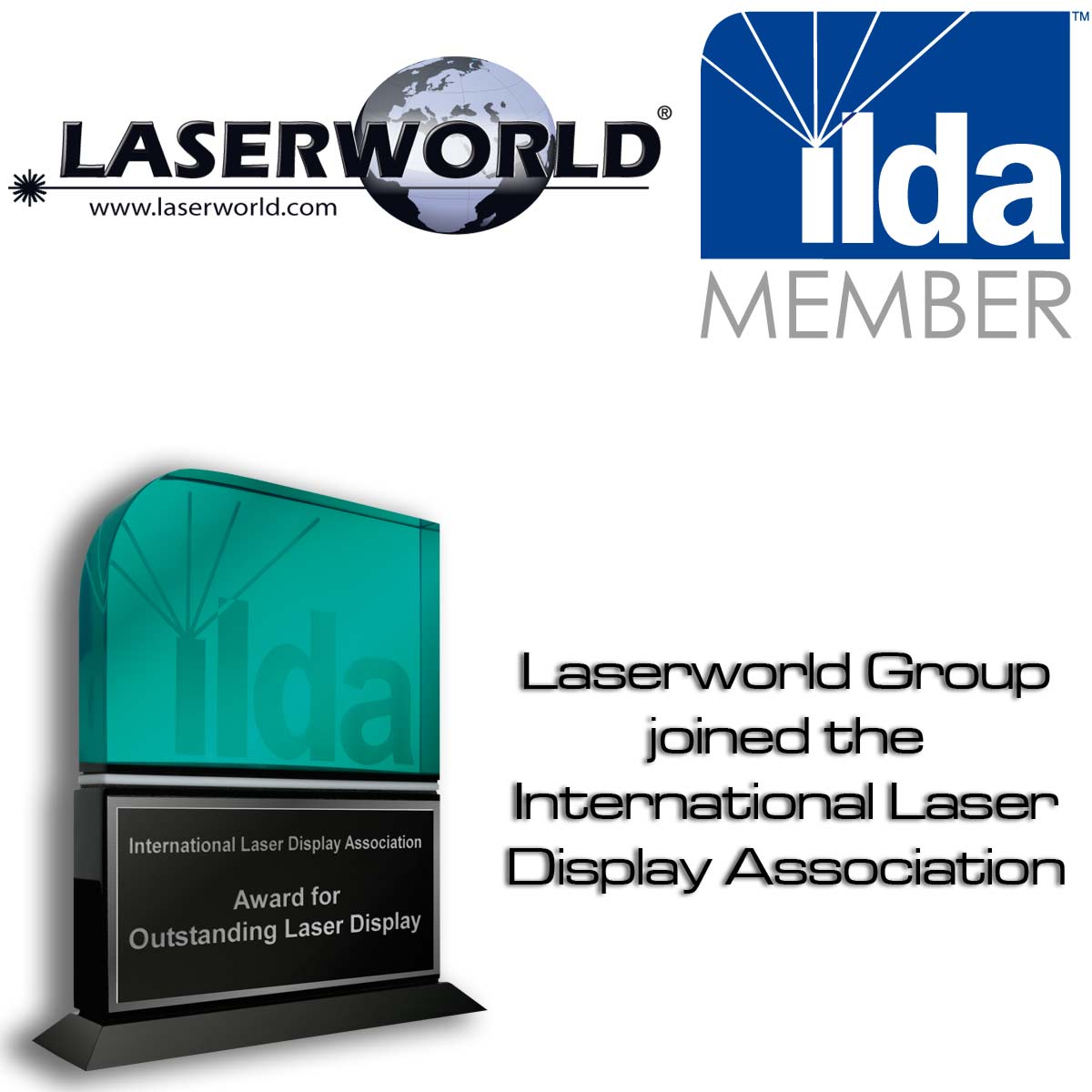 laser show
systems are designed for being placed right beside or on top of the
laser projector
: Long connections to the control computer is done by network cables (LAN), but there is now a need of a
short ILDA cable
for connecting the LAN interface to the laser system.
Laserworld offers a short ILDA cable especially designed for this purpose: Due to it's black color, it smoothly matches the color of the
laser light
systems and other event cables. With a shortness of 40-50cm, the ILDA cable does not add to the spaghetti of wires.
The low resistance of the black 0.5m ILDA cable makes it also perfectly suitable for high end professional
laser show
application.
More on the manufacturer's website:
https://www.laserworld.com/shop/ilda-cable-ext-0-5?___store=en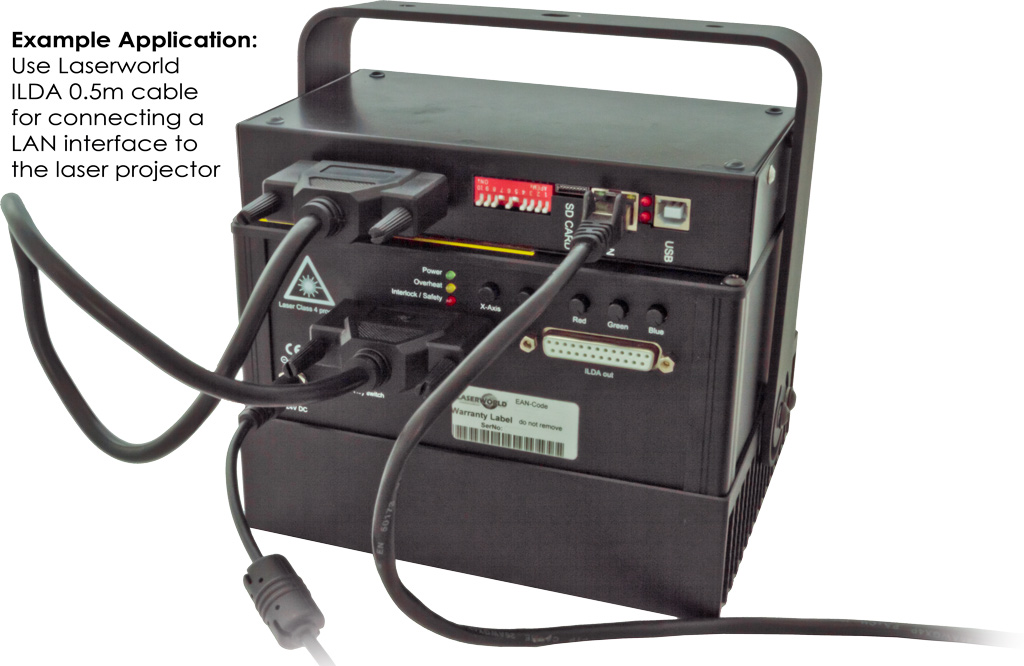 Laserworld Group
inclouding RTI, SwissLas and HB-Laser at the BPM and PRO Show at the NEC in Birmingham, UK.
The PRO show in Birmingham, UK, mainly targets professional entertainment technology customers and the BPM show running alongside is a special exhibition for DJ's and entertainers.
The large product portfolio of Laserworld fits both audiences perfectly, so a large product display was used throughout the three day show (12/09/15 – 14/09/15). Two shows were produced; one showcasing the
laser systems for DJs
, entertainers and small nightclubs, the other one with
professional laser gear
for high end customers.
The smaller show for BPM visitors focused on showing the newly launched products of the Laserworld
Club Series
, the
CS-1000RG MKII
and the
CS-2000RGB MKII
, as well as some products of the Diode and the
Proline Series
. The PRO show mainly used RTI projectors, like ATTO and FEMTO units as well as two HB-
Laser Light
Cube projectors, and some BeamNET-10 PROs.
Both shows plus the introduction sequence were created with
Pangolin BEYOND
laser show
designer. The programming and show design was done by Daniel Briggs from
AC Lasers
, one of Laserworld's partners.