RTI PIKO Series
The RTI PIKO laser systems combine extreme power with very high accuracy and super small size. This makes the PIKO units suitable for any kind of application - fixed installations, mobile use, multimedia projects, long distance outdoor applications and extra precise graphics projections.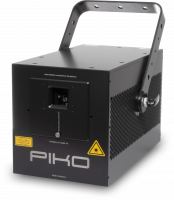 RTI PIKO 30
RTI PIKO 33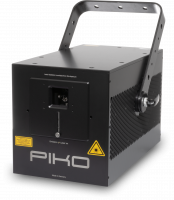 RTI PIKO 36 ROGB
RTI PIKO 38 ROGB
RTI PIKO 40 RYGB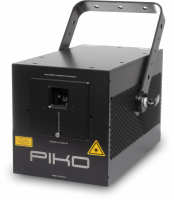 RTI PIKO 42 RYGB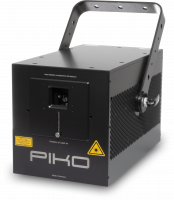 RTI PIKO 55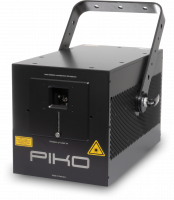 RTI PIKO 70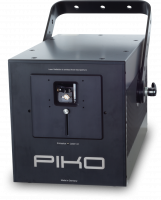 RTI PIKO 40 G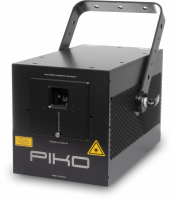 RTI PIKO 36G OPSL
Each projector comes with fast scanners for smooth projections. The RTI PIKOs come with a powerful mainboard for versatile control via LAN, DMX, ArtNET, stand alone operation and even ILDA streaming. All important settings, like geometric corrections of the projection zone, can be made in the mainboard as master. Of course there is an FB4 modification available as well as there are ILDA connectors for most versatile laser control.

All RTI PIKO systems come with an integrated network switch so the LAN connection signal can easily be daisy chained. The emergency stop / interlock signal can also be daisy chained for several RTI PIKO laser systems, which means that only one emergency stop is sufficient for all RTI PIKO devices connected to one another.