What is a sky laser?
Sky lasers are show laser systems used outdoor to make a certain point visible and exposed from a long distance. The term "sky laser" is mainly used in Europe and America as well as "skylaser" or "sky beam laser" whereas in Asian countries the term "landmark laser" is more common.


Which show laser is the best sky laser?
Regarding the far beam distance which can add up to several kilometers and taking into account the absence of fog and haze, high laser power of several Watts as well as very low divergence is essential. Thus the laser beam will be bright and sharp. This is the reason why OPSL modules suit best for this purpose as they have a better beam divergence in comparison to diode sources.
Furthermore you'll have to consider the beam color. Green laser sources are more visible than others.


Video example of a sky laser
For what purpose do I need a sky laser?
Any venue where visibility over long distances is needed. E.g. discos in rural areas or hidden in plain sight between scyscrapers get high attention thanks to high visible showlaser beams in the sky.

More information on sky lasers
Visibility of laser colors:
Examples of sky lasers in use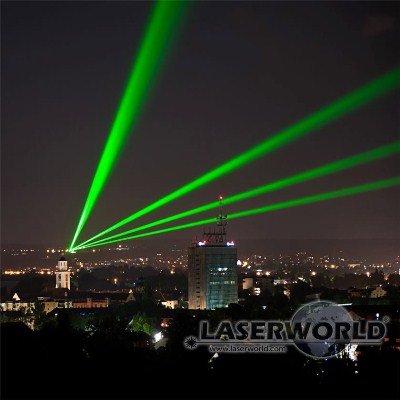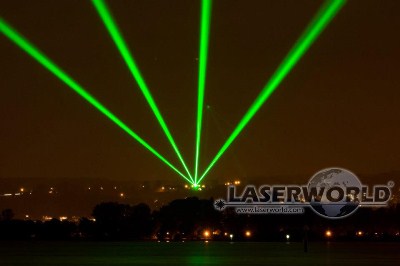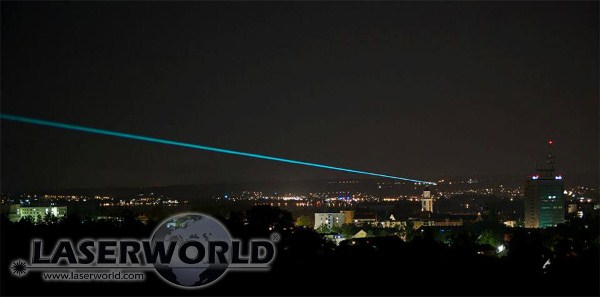 Buy Sky Lasers
Here you can find all Laserworld laser lights that are recommended as sky lasers. Click on particular show laser to display more information from our shop.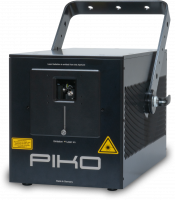 RTI PIKO 33
RTI PIKO 38
RTI PIKO 46
RTI PIKO 65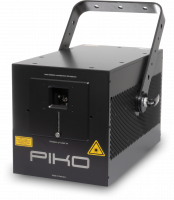 RTI PIKO 70
RTI PIKO 50 G
RTI PIKO 80
RTI PIKO 45 RYGB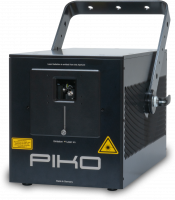 RTI PIKO 42 ROGB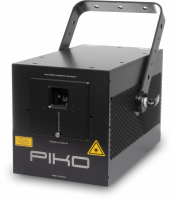 RTI PIKO 36G OPSL
RTI NANO 150