What is an outdoor laser?
An outdoor laser is a show laser system especially suited for open-air events. Outdoor lasers are being used for festivals, street parades, concerts, on cruise ships, in amusement parks, for displaying graphics on mountains, as sky laser systems, etc. Outdoor lasers can display large beam shows for big audiences as well as demanding graphics and animation laser shows. Outdoor lasers exist as single-color solution and as multi-color systems that are capable of displaying laser rainbows into the sky. They suit very well for multimedia shows by combining the powerful laser beams with sound, conventional light, fire, water and other effects.
What are the best show lasers for an outdoor laser show?
Our high-end laser systems of the RTI PIKO and RTI NANO Series or of the tarm G and the tarm HD Series are particularly suitable for such events.
The RTI NANO show lasers are already water and weather-proof according to IP 65, for other laser devices we recommend special weather-proof housing like the NANO dark weather. Especially suitable for outdoor logo projections and fixed installations is the Laserworld PL-5500RGB Outdoor show laser system, as seen in the video below.


Find more information about outdoor lasers:
Buy Outdoor Lasers
Here you can see the best Laserworld outdoor laser systems. Click on a particular show laser for more information from our shop.


RTI PIKO 33
RTI PIKO 40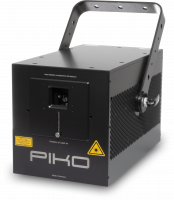 RTI PIKO 55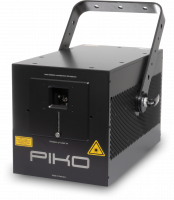 RTI PIKO 70
RTI PIKO 44 G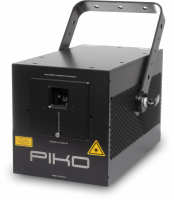 RTI PIKO 42 RYGB
RTI PIKO 38 ROGB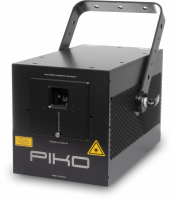 RTI PIKO 36G OPSL
RTI NANO 140