Garden Serie
s
laser light
effects are great outdoor ambient effect lights for indoor and outdoor use. The effects lights are available with green, red and red-green, with a static projection or slowly rotating effect.
The very thin beams are very good visible at night and range over long distance.
The
Garden Serie
s
laser effect
lights are IP67 waterproof, which means that they are temporarily submersible and thus perfect for use in the garden, next to the pond, the pool or the Jacuzzi.
The aluminum housing makes the
Garden Lasers
very durable. The stake, which is included in delivery, is made of aluminum as well and promises the best anchoring in the ground.
More than a garden lighting effect:
The Laserworld
Garden Serie
s lasers are great effects for Halloween as well as for carnival. And of course they are a great Christmas Tree illumination.
The Following Garden Laser models are available:
Laserworld GS-60G
– a green static effect
Laserworld GS-150R
– a red static effect
Laserworld GS-200RG
– a red and green static effect
Laserworld GS-200RG move
– a red and green rotating effect
More details on the Laserworld Garden Series on the manufacturer's website:
https://www.laserworld.com/shop/laserworld-lasers/garden-series?___store=en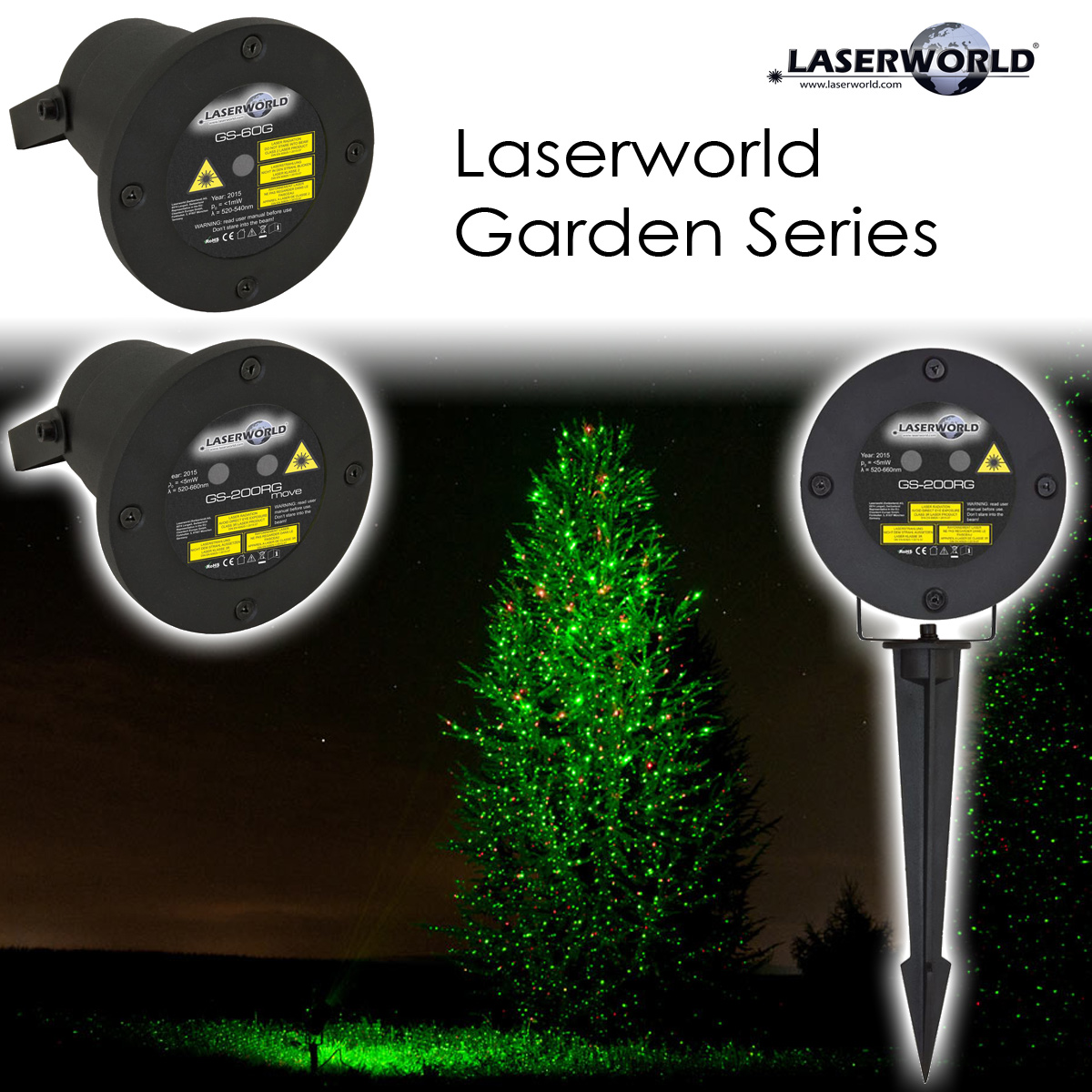 "Being able to provide great customer service everywhere in Europe is very important to us" says Norbert Stangl, CMO of the
Laserworld Group
. "Running our own Sales and Service office locally helps our Spanish and Portuguese distribution partners in improving their customer base and their services".
With Daniel Patricio, Laserworld has acquired an experienced sales manager with a
laser show
background: He is already familiar with the products of the
Laserworld Group
from his own experience and thus can start over immediately and thus laser expertise is also bundled in Spain.
The Laserworld Ibérica office is located in Basauri-Bizkaia and provides sales support as well as show
laser light
services. The local staff speak Spanish and Portuguese, so the customer service can be handled quickly and easily. Thats another important step in the field of customer service.
Laserworld Ibérica will provide show
laser light
news for the Spanish and Portuguese market on their local websites
http://www.laserworld.es
and
http://www.laserworld.pt
in the respective languages.
"We are working close with our distribution partners in the area and are looking forward to establishing new business relationships with dealers, installation companies and commercial customers." says Daniel Patricio. "The Spanish and Portuguese markets request affordable but high quality products, so the large product portfolio is a perfect match."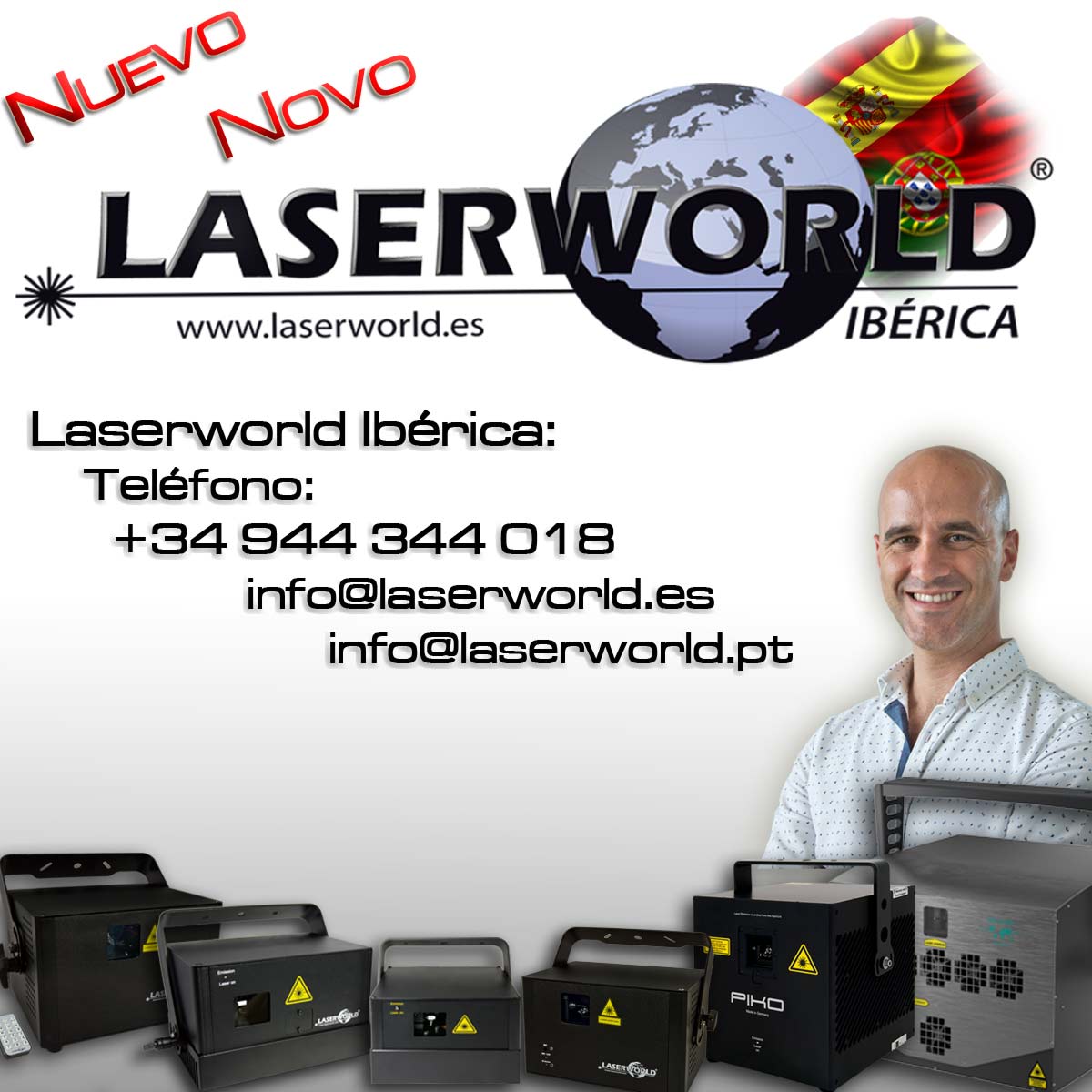 th
in Shanghai, being the first interactive carnival themed music festival there: The festival was EDM oriented, with a lot of house and trance music.
The
laser show
was a central visual element of the event, so the organizers decided to go for high end laser gear of Swiss and German manufacturing: 10 x
SwissLas
PM-10.000
RGB laser
s as well as 6 x
RTI PIKO
RGB 18 were used to make this festival more than spectacular. This whole laser setup had an overall laser power of more than 200W laser power and went very well with the video walls and conventional lighting, as the power was more than sufficient to cover the whole festival area.
Big names like Roger Shah, Dzeko & Torres, Alvaro, Genix and Ben Nicky formed the line-up for the Infinity Summer Festival in Shanghai and made it a great success!