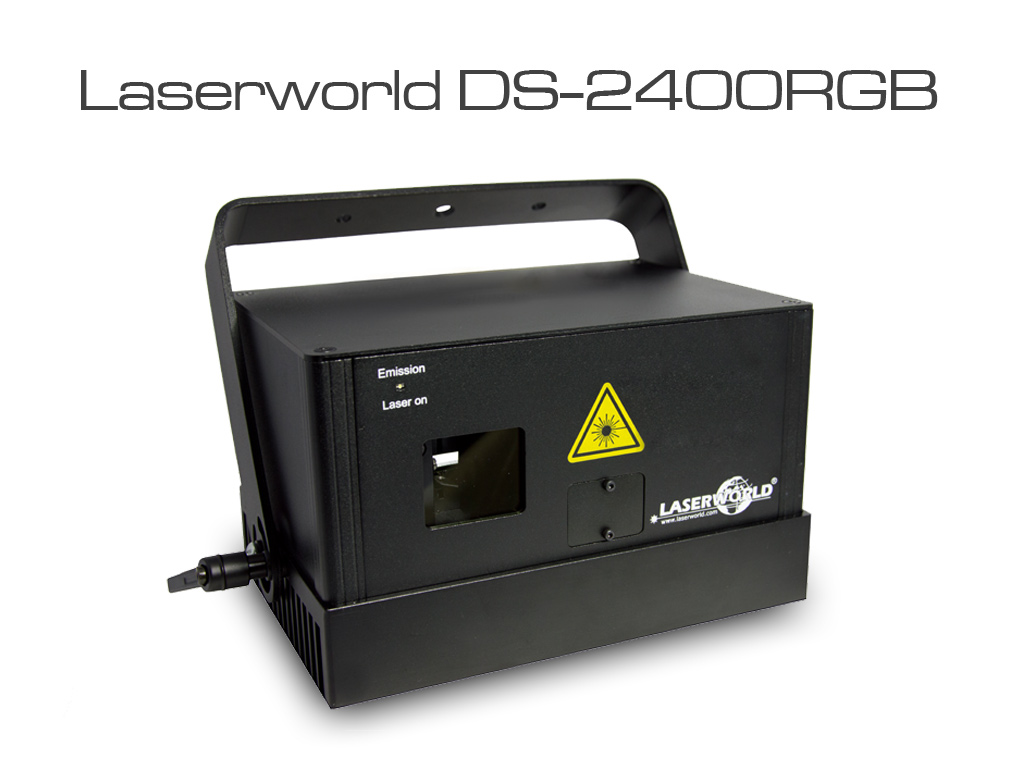 The Laserworld
Diode Series
has now a new powerfull 2.4W RGB laser system, which is especially interesting for people that want to do the step from hobbyist laser user to a semi-pro level and decide to go for a pure diode system with many professional features, but at a low pricing level.
Due to the success of the already established DS-900RGB, DS-1800RGB and DS-3300RGB, Laserworld added the new
DS-2400RGB
to the product line. This product is meant for filling the gap in available power levels between the 1.8W and 3.3W systems.
The pure diode setup, the Sealed Housing, the smooth analog color modulation, the graphics capable scanners, the many operation modes (ILDA, DMX, stand alone, sound-to-light) and the good beam specifications are the typical characteristics of the diode series.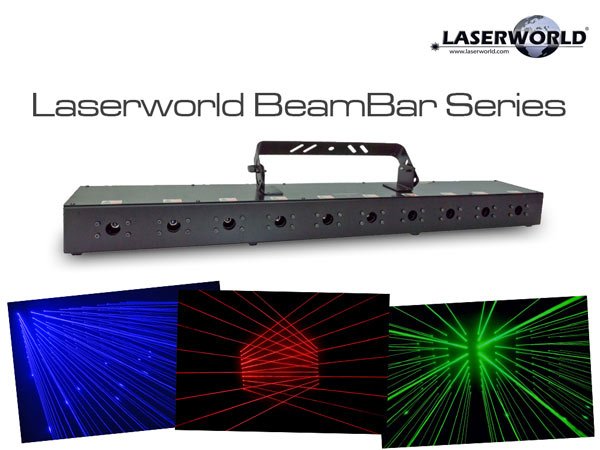 With the new
BeamBar Series
, Laserworld launches a low price solution in the product range of single beam fan projection laser bars. Available in the colors red, green and blue this laser projectors are great for live gigs and nightclubs, as well as for TV Shows and show productions. Each Bar has ten laser apatures which all emit one single laser beam.
Each of the ten laser sources can be switched via standard DMX512, so the BeamBar can easily be integrated to existing lighting setups. It uses 13 DMX channels for control.
Master of Hardcore
" festival on 28
th
March 2015 in the Brabanthallen in S'Hertogenbosch in the Netherlands and celebrated the 20
th
anniversary.
Under the motto "20 Years of Rebellion" a huge electro-techno-firework was fired up.
Laserfabrik did the
laser show
performance on all stages and decided to go for a massive laser setup of
RTI NANO
,
RTI PIKO
and RTI FEMTO show laser light systems.
Special challenges were the timecode synchronized intro-sequences, which were requested by several artists, but it was no problem for the operators to get these special shows going.