TARM OUTDOOR - Weatherproof Climate Housing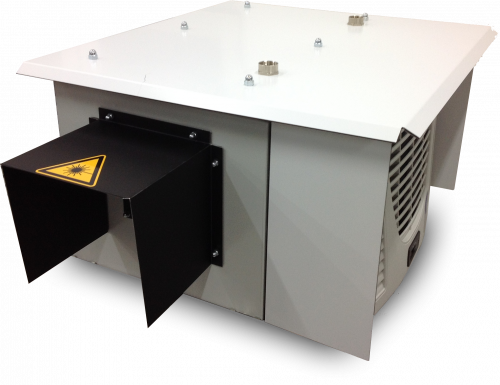 Climate housing with heater and cooling function for tarm and RTI PIKO units.
READ MORE PRODUCT DETAILS

The tarm OUTDOOR system is a weatherproof climate housing according to IP 66. The condenser/compressor unit is rated IP 34. It is designed for cold as well as for hot surrounding temperatures in a range from -5°C up to +50°C

The tarm OUTDOOR system is suitable for all laser systems of the RTI PIKO and tarm Series.

The climate housing has an integrated temperature sensor which automatically starts the cooling function as soon as a certain temperature is exceeded. This ensures the optimal operating temperature of the laser system. In addition, the tarm OUTDOOR system protects against low temperatures (up to - 5°C) by activating an integrated heater at an ambient temperature of +10°C and below. This ensures the optimal operating temperature of the laser and prevents undercooling and damage to the laser as well as impact on output quality.
TECHNICAL DETAILS

Power Supply

230V AC - 50 Hz (60Hz version on inquiry)

Dimensions

70 x 42 x 67 cm (without splash guard) / 70 x 42 x 83 cm (with splash guard)

Download Technical Datasheet

*Due to Advanced Optical Correction technology used in our laser systems the optical power of each colour within installed laser module(s) may slightly differ from the specification of respective laser module(s).