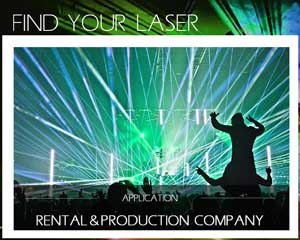 Rental and Production Companies usually have very specific demands concerning the equipment they purchase for their rental stock. It must be durable, maintenance and service friendly, easy to operate and it must hold its value. In addition to that it is important that the gear is rider-safe and branded. Laserworld offers laser systems well suitable for these demands. Especially with the tarm and RTI units, the lasers recommended below are very suitable for rental purposes and stage productions.
Please contact us if you have questions or need further consulting. We would be happy to provide you an individual quotation for your new lasers.
For further details please contact us by mail (

[email protected]

) or phone (+41-716778080) to discuss your specific requirements and get you an individual offer.


Recommended lasers for Rental and Production Companies: