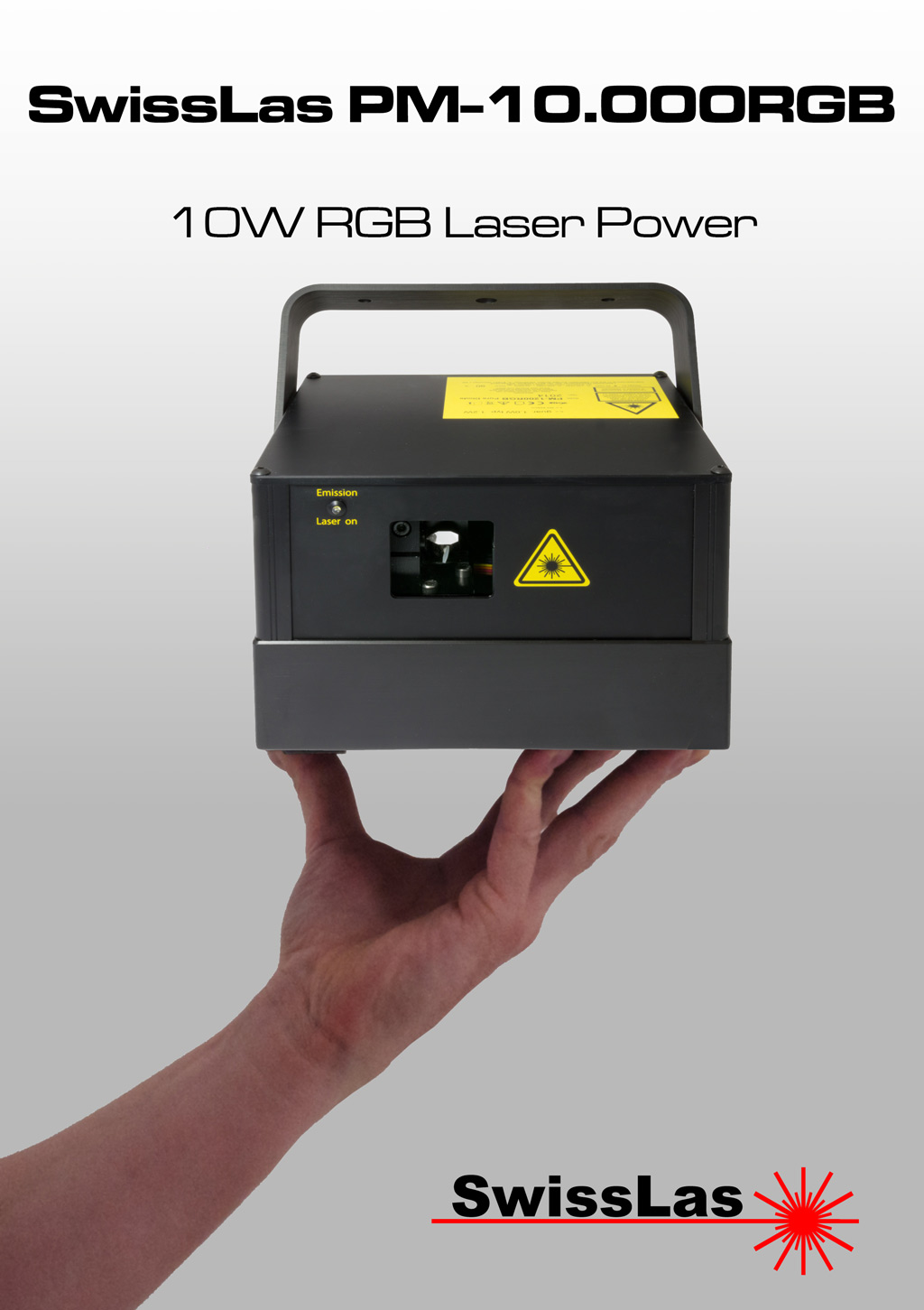 Laserworld presents the new SwissLas PM-10.000
RGB laser
– a 10W RGB
laser show
system in an enclosure.
SwissLas was able to step up the power levels they could build into their compact Pure Micro housing from 5.7W over 8.2W and now to a spectacular 10W RGB white light power. This became possible due to recent developments in laser diode technology and a more compact way in which SwissLas combines the single sources inside the housing.
The
PM-10.000RGB
has a beam diameter of ca. 4mm and an average
divergence
of 1mrad. Due to the professional Pangolin ScannerMax 506 scanner system, it is fully graphics capable. Scanning speeds at >35kpps@8° ILDA.