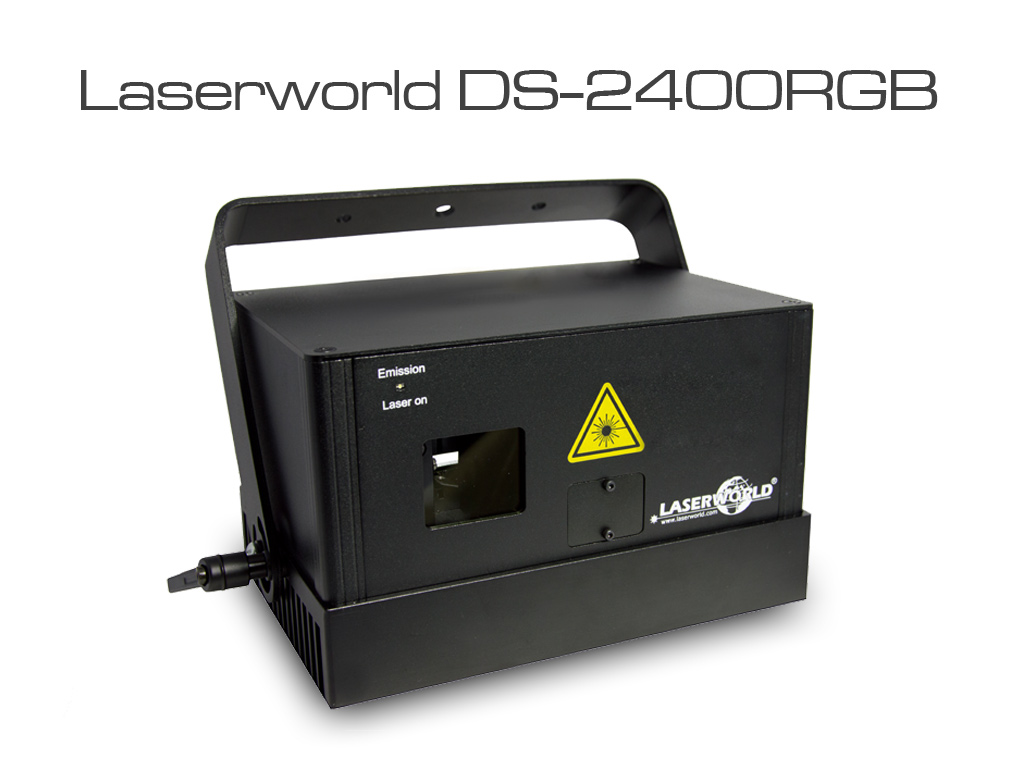 The Laserworld
Diode Series
has now a new powerfull 2.4W
RGB laser
system, which is especially interesting for people that want to do the step from hobbyist laser user to a semi-pro level and decide to go for a pure diode system with many professional features, but at a low pricing level.
Due to the success of the already established DS-900RGB,
DS-1800RGB
and
DS-3300RGB
, Laserworld added the new
DS-2400RGB
to the product line. This product is meant for filling the gap in available power levels between the 1.8W and 3.3W systems.
The pure diode setup, the Sealed Housing, the smooth analog color modulation, the graphics capable scanners, the many operation modes (ILDA, DMX, stand alone, sound-to-light) and the good beam specifications are the typical characteristics of the
diode series
.