Pangolin QUICKSHOW to Pangolin BEYOND Ultimate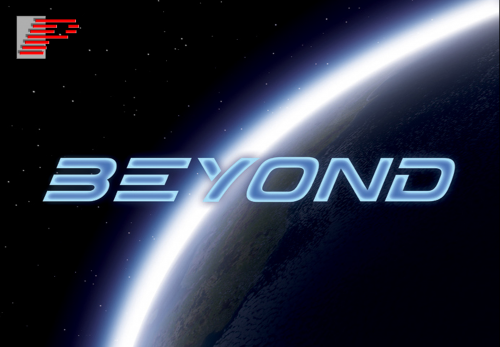 Software license upgrade Pangolin QUICKSHOW >> Pangolin BEYOND Ultimate for FB3 & FB4

Gives all the features of Pangolin Beyond Ultimate
Pangolin Pangolin BEYOND Ultimate is an all new professional level laser control software from Pangolin, which helps clients make high quality laser light shows in a Better, Faster, and Easier way. Pangolin BEYOND Ultimate combines the ease of use of QuickShow, together with the power of their professional level LD2000 product, and also incorporates a variety of new features, that help to address the growing trends emerging in laser entertainment. Namely, allowing operators to control multiple laser projectors in an easy to use way, and giving operators tools that allow them to easily combine laser with other effects, to produce a multimedia show.

When using Pangolin BEYOND Ultimate, you can also "mix and match" hardware as you see fit (using both QM2000 and FB3 or FB4 together) giving you an extra degree of flexibility when setting up your laser shows.

Pangolin BEYOND Ultimate continues that ease of use. A Beyond system consists of software and hardware for PC computers. The two components work together to get the best possible performance from laser projectors.


Beyond software lets you create, edit and present laser graphics and beam effects.
Beyond hardware converts software commands into signals to control an ILDA-compatible laser projector.
{tr pangofeaturesh2}
Pangolin software feature comparison chart
| Editors | QuickShow | BEYOND Essentials | BEYOND Advance | BEYOND Ultimate |
| --- | --- | --- | --- | --- |
| Frame editor | | | | |
| Advanced frame editor | | | | |
| Synth editor | | | | |
| Shape editor | simplified | | | |
| Text editor | | | | |
| LD2000 abstract editor | | | | |
| Abstraction editor | | | | |
| Parametric image editor | | | | |
| Write out editor | | | | |
| Clock editor | | | | |
| Picture tracer | | | | |
| Realtime video tracer | | | | |
| DMX image | | | | |
| Adv Timeline editor | | | | |
| Play List | | | | |
| Multi Effect | | | | |
| Destination Cue | | | | |
| Object Animator | | | | |
| LC Flash | | | | |
| LC ADAT | | | | |
| Advanced Editors | QuickShow | BEYOND Essentials | BEYOND Advance | BEYOND Ultimate |
| --- | --- | --- | --- | --- |
| BEYOND 3D | | | | |
| LC MAX Plugin | | | | |
| LC4D Plugin | | | | |
| Tools | QuickShow | BEYOND Essentials | BEYOND Advance | BEYOND Ultimate |
| --- | --- | --- | --- | --- |
| Scanner simulation | | | | |
| FB4 Export | | | | |
| FB4 Browser | | | | |
| FB4 Settings | | | | |
| FB4 File viewer | | | | |
| Loop finder | | | | |
| Update over internet | | | | |
| Test patterns | | | | |
| Video/Audio mixdown | | | | |
| Performance Tuning | | | | |
| Resource monitor | | | | |
| Workspace | QuickShow | BEYOND Essentials | BEYOND Advance | BEYOND Ultimate |
| --- | --- | --- | --- | --- |
| Max number of pages | 80 | 128 | 256 | 256 |
| Page Load/Save | | | | |
| Grid size | 10x6 & 8x8 | Variable, up to 255 cues per page | Variable, up to 255 cues per page | Variable, up to 255 cues per page |
| Secondary grid | | | | |
| FX grid | 12 effects, 4 rows | Up to 100 effects, up to 8 rows | Up to 100 effects, up to 8 rows | Up to 100 effects, up to 8 rows |
| Timeline | QuickShow | BEYOND Essentials | BEYOND Advance | BEYOND Ultimate |
| --- | --- | --- | --- | --- |
| Number of tracks | - | 40 | 200 | 200 |
| Number of media tracks | 1 | 2 | Unlimited | Unlimited |
| BUS Tracks | | | | |
| Video playback | | | | |
| Laser/Video masking | | | | |
| Cue List, Effect list | | | | |
| ST2000 shows import | | | | |
| Output | QuickShow | BEYOND Essentials | BEYOND Advance | BEYOND Ultimate |
| --- | --- | --- | --- | --- |
| FB3 SE/QS | | | | |
| FB4 | | | | |
| QM2000 | | | | |
| Maximum number of projectors | 9 | 10 | 25 | 40 |
| Maximum number of zones | 30 | 60 | 200 | 200 |
| Distributed scanning | - | 1 of 2 | 2 of 4 | 4 of 8 |
| Projection zones - "Also to" | | | | |
| Projection zones - Static effects (filters) | | | | |
| EmuLaser | | | | |
| Communication | QuickShow | BEYOND Essentials | BEYOND Advance | BEYOND Ultimate |
| --- | --- | --- | --- | --- |
| Art-Net | | | | |
| DMX | | | | |
| sACN | | | | |
| OSC | | | | |
| TC2000 | | | | |
| Gamepad | | | | |
| CITP | | | | |
| UDP Command broadcast | | | | |
| PangoScript TCP server | | | | |
| Live Realtime | QuickShow | BEYOND Essentials | BEYOND Advance | BEYOND Ultimate |
| --- | --- | --- | --- | --- |
| Groups grid mode | | | | |
| Multi zone effects | | | | |
| Destination cue | | | | |
| DMX Server | | | | |
| 4 effects in line | | | | |
| "Drop" effects | | | | |
| Effect action sliders | | | | |
| Physics | | | | |
| Time control tab | | | | |
| Channels tab | | | | |
| Zone level Live Control and FX | | | | |
| ProTracks | | | | |
| Kinect 1.0 | | | | |
| WebCam | | | | |
| Scripting | QuickShow | BEYOND Essentials | BEYOND Advance | BEYOND Ultimate |
| --- | --- | --- | --- | --- |
| PangoScript Editor | | | | |
| PangoScript tab | | | | |
| MIDI to Code | | | | |
| DMX to Code | | | | |
| Keyboard to Code | | | | |
| OSC to Code | | | | |
| Object tree view | | | | |
| Visualization | QuickShow | BEYOND Essentials | BEYOND Advance | BEYOND Ultimate |
| --- | --- | --- | --- | --- |
| External visualizer support | | | | |
| ERP (OpenGL preview) | | | | |
| Universe | QuickShow | BEYOND Essentials | BEYOND Advance | BEYOND Ultimate |
| --- | --- | --- | --- | --- |
| Universe | | | | |
| Universe editing | | | | |
| Spatial effects | | | | |
| U-MAX | | | | |
| MIDI Mapping | QuickShow | BEYOND Essentials | BEYOND Advance | BEYOND Ultimate |
| --- | --- | --- | --- | --- |
| APC Mini | | | | |
| APC40 (MKII) | | | | |
| Map Creation / Editing | | | | |
| Timecode | QuickShow | BEYOND Essentials | BEYOND Advance | BEYOND Ultimate |
| --- | --- | --- | --- | --- |
| Art-net tc in | | | | |
| MTC/MMC in | | | | |
| TC2000 in | | | | |
| Synchronorm TC in | | | | |
| MTC out | | | | |
| Art-net tc out | | | | |
| Misc | QuickShow | BEYOND Essentials | BEYOND Advance | BEYOND Ultimate |
| --- | --- | --- | --- | --- |
| Fixture, DMX groups, Multigroups | | | | |
| Visual Clipboard | | | | |
> More details
^ Less details