Many events throughout the year are perfectly suitable for the use of
laser light
- no matter if a laser show is required, advertisement projections or sky
laser effects
are needed - Laserworld can provide you a suitable solution. Below please find some examples where in the world and at what kind of events show
laser light
applications can perfectly be used. Of course there are many, many more ... just ask us if you need further details:
[email protected]
---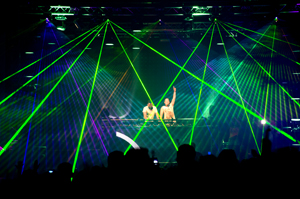 Scandinavia geographically denotes the Scandinavian Peninsula and consists of Norway and Sweden; historically and culturally also Denmark belongs to Scandinavia. If we refer to Scandinavia the term often includes Finland, Iceland and the Faroe Islands, that are associates historically with the three Scandinavian countries.
Laser Light in Scandinavia
Although Scandinavia has got it's own, quasi "natural lasershow" with the aurora borealis during the winter months, the demand for show laser systems in the Scandinavian countries grows. Laserworld and its partners and clients already did some awesome lasershows there, some examples: the
Electronic Festival in Aarhus - Elektronik III Ridehuset, Denmark
, the
Birkerod event
in Denmark or
several events in Sweden
.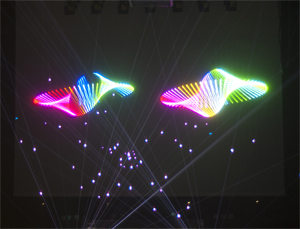 Laser Light in India
India belongs to South Asia and lies on rank two of the most populated countries of the world. It is regarded as newly industrialised country and is one of the fastest-growing economies worldwide. India's impressive market growth also applies for the technological sector. Therefore also show laser technique gets more important.
Even the tourism branche grows, hence more occasions for
laser light
shows arise. But besides touristic venues also official events may be accompanied by laser or
multimedia show
s, to create special and fascinating highlights.
Possible official events and festivities that might be underlined by
showlaser
s could be the Republic Day of India on 26. January or the Independence Day of India, taking place on August, 15. and commemorating India's independence from British rule in 1947.