Laser beam specifictions have two parameters: beam size (diameter) and beam divergence. The beam size specifies the width of the beam at aperture (mm), the beam divergence specifies the widening of the beam over distance (in mrad).
The divergence is the most important factor. It also heavily influences the actual visibility of a laser after a certain distance.
The smaller the divergence, the better, as the beam stays much tighter over distance.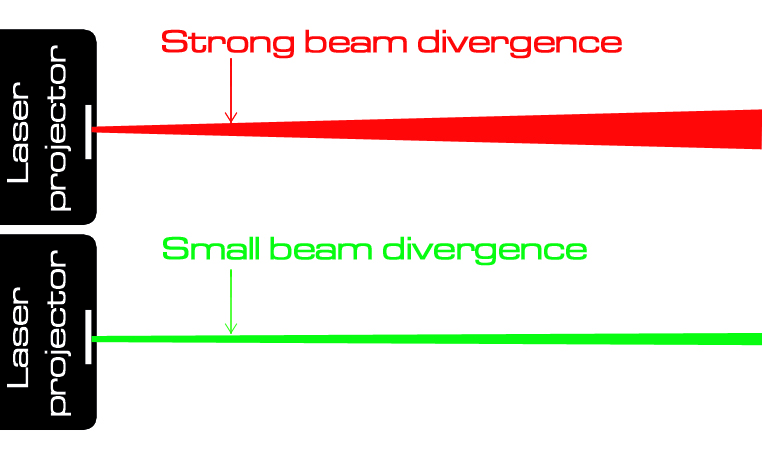 Find further information on beam specifications:



In the Laser Glossary:
- Divergence - beam widening over distance

In the Laser Toolbox:
- Divergence Calculator - Calculate the widening of the beam over distance