Laserworld UK Ltd. is situated in Manchester, one of the most important cities of the United Kingdom. A small but very efficient and experienced team takes care of the needs of our customers from the United Kingdom and Ireland. Thus we make sure, that all of our clients have a direct contact to Laserworld.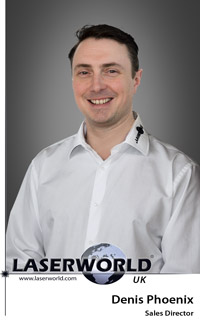 Denis PhoenixSales Director
Higher Diploma for Audio & Video Systems
Leader of the UK office and responsible for the key markets UK and Ireland. Expert for laser systems and installations.
Work experience in the entertainment branch and as sales director.
Contact:
+44 (0)161 872 0272
This email address is being protected from spambots. You need JavaScript enabled to view it.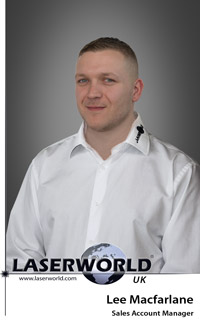 Lee Allan MacfarlaneSales Account Manager
Sales employee and responsible for existing customers in UK and Ireland.
Work experience in sales and customer service management in the leisure industry as well as in event companies.
Contact:
+44 (0)161 872 0272
This email address is being protected from spambots. You need JavaScript enabled to view it.