Laserworld CHINA's headoffice is situated in the Chinese boom town Shenzhen in the south-east of China as well as in Guangzhou. The Chinese colleagues serve China and give advice in professional laser light systems, project managment and laser implementation.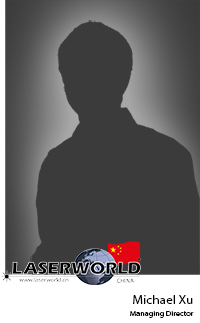 Michael Xu

Managing Director
Managing Director of Laserworld CHINA and responsible for the Chinese market of professional show laser systems.
Work experience as sales manager in various companies.
Contact:
+86 755 86142605
+86 755 86142559
This email address is being protected from spambots. You need JavaScript enabled to view it.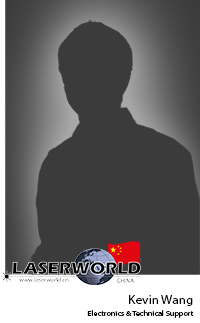 Kevin Wang

Electronics & Technical Support
Technical support and contact person of Laserworld CHINA for customers with technical questions.
Work experience as a technician in various companies.
Contact:
+86 755 86142605
+86 755 86142559