Show laser manufacturing
The manufacturing of show laser systems was the initial core business of Laserworld. After having produced many different product ranges in-house during the past years, Laserworld shifted some parts of the production to the subsidiary RTI and to tarm laser technologies tlt GmbH & Co.KG. The major focus of the Laserworld branded products is on the low end market.
Especially for these low priced systems it is extremely important to have own production structures and a 100% quality control. Of course it is essential to conduct own product developments to separate from other products in the market, that were developed in other countries.

See the websites of the manufactoring Laserworld Group members:

https://www.laserworld.com
https://www.raytechnologies.com
https://www.tarm.com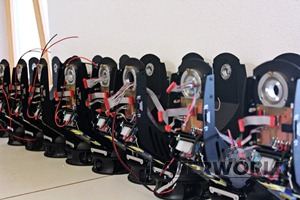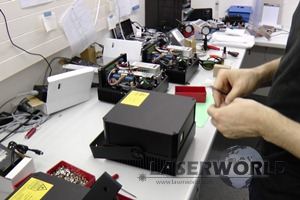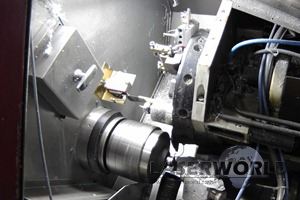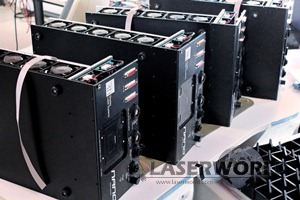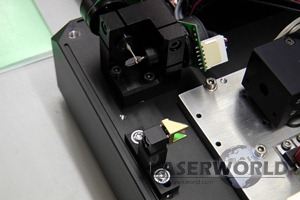 Product development
Laserworld is specialized in show laser systems. To ensure a stable and high quality it is essential to be involved in the whole creation process of a product. That's why Laserworld has got an own product development department, that strives to generate new technologies and solutions. Continuous market analyses lead to products, manufactured according to the customers' requirements.
The Laserworld development department not only consists of technicians but also of economy experts and product designers. To ensure a good product usability, we also involve certain customers in our product development process.
The feedback of customers, the experiences out of our quality control lines and the new developments lead to continuous improvements of our product portfolio and a high quality level.

The Laserworld development department not only defines the product specifications and layout of Laserworld branded products, but is likewise responsible for the development of RTI and tarm branded products.

As Laserworld provides different other products that are related to show laser apart from show laser systems of own (or subsidiary) production lines, it is important to have a high quality standard for those products as well. The development department of Laserworld periodically tests all third-party products in the portfolio and gives feedback to the suppliers. If necessary, Laserworld managers conduct a detailed supplier consultancy program to improve the product quality level.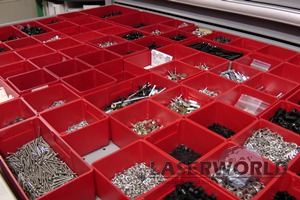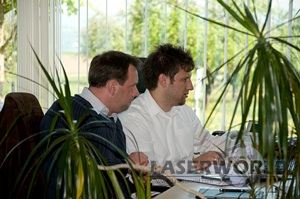 Global show laser sales
One core business area of Laserworld has always been the global show laser sales. The global sales network of distribution partners and dealers sells Laserworld products to the whole world.
Laserworld only does B2B sales, we only sell to commercial buyers.
Our offices in Shenzhen (China), New York (USA) and Manchester (UK) enable us to provide close customer service and consultancy all around the world. In addition to these subsidiaries Laserworld has got a big network of contracted partners that deal with specific markets, like Germany or Russia.
To be able to support more customers in their respective mother language, Laserworld has a skilled sales team with several foreign language speakers. Thus we can reach out to French, Spanish, Portuguese, Arabic, Chinese, Italian, Vietnamese, German and English speaking clients.


Visit our US website: https://www.laserworld.us
Visit our Chinese website: http://www.laserworld.cn

See our international sales contacts: >>> Sales team >>>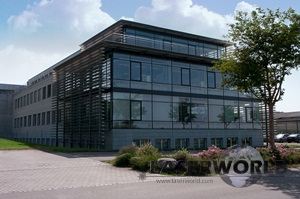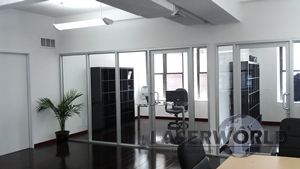 After sales services
To help customers in need of repairs or after sales services (which is a rare case), Laserworld has established several service points around the world: One in Shenzhen (China), one in New York (USA), one in Leipzig (Germany) and one at the headquartes in Lengwil (Switzerland). These service points not only provide repair services for show laser systems in general (not only for our own products), but they also cleaning and alignment services.
We hold a huge stock of spare parts in Germany and Switzerland to conduct quick services and repairs - especially for the smaller units.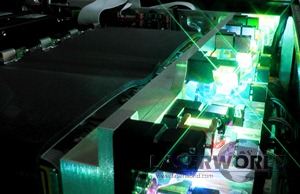 Global show laser rental
Since the end of 2011 Laserworld holds a huge stock of show laser rental units, that is continuously extended. Since the end of 2012 additional stocks of show laser rental units have been taken at Laserworld's New York office as well as at the Chinese premises in Shenzhen. Thus we are able to supply the American and the Asian market at short notice and at low costs with show laser sytems up to 45W RGB and up to 72W single green.
Of course we still have the core rental stock at our Swiss headquarters from where it is very easy to ship worldwide.
Our German customers can be served directly from a German stock, that mainly focusses power ranges between 1.5W and 14W RGB power.

See details about our rental pool here: >>> Laserworld show laser rental >>>

Tel.: +41 (0)71/67780-90
Email: [email protected]



Multimedia project planning
Since Laserworld serves the high power show laser market with the RTI products, more and more demand for multimedia shows in combination with lasers shows up. To handle the increasing number of requests for these kind of applications, Laserworld has established a strong network of contracted partners which have got many years' experience. Together with the show laser experts of Laserworld and RTI these partners plan amazing multimedia spectacles and integrate show laser solutions in a very emotionalizing, catching way.
The planning process usually starts with an initial idea and leads to a first visualization.
It is most important for us to integrate the customer in the whole process of generating the overall idea behind the project. The results can be shown in an early state through visualizations and graphics. This makes it easy for the customer to decide which solution to go for.
Laserworld is not only limited to show laser projects, but also involves sound, lighting, video and pyrotechnics experts in the whole planning process (we also have in-house experts for all these fields of applications).

See some more details about our project works: >>> Multimedia projects >>>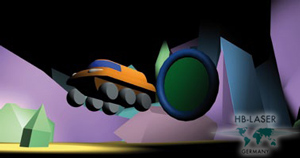 Multimedia project implementations
After the planning process of a multimedia show Laserworld and it's partners are also able to take over the whole project implementation: Skilled experts pre-produce the show and later work on site to implement the concept in very short time. Laserworld has got own show- and production experts but also involves other professionals from the partner network to provide extraordinary solutions.
We take care for the professional implementation of sound, lighting, video and pyrotechnical effects, so the whole project can be taken over as turn key solution.

See some more details about our project works: >>> Multimedia projects >>>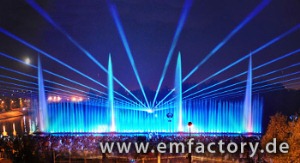 Laser installations
Show laser technology differs considerably from conventional lighting solutions. That's why some customers ask for installation services for their laser systems. Of course Laserworld has a skilled team to conduct show laser installation work on-site - everywhere in the world! It is also possible to book on-site software trainings and laser operations guidance.

See some more details about our installation works: >>> Show laser installations >>>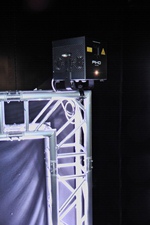 Laser show service
Professional laser shows are not easy to create - especially if several output channels need to be considered. Laserworld has got a pool of skilled laser show programmers that are able to provide all different kinds of laser shows. They are familiar with the most common show laser software programs like Pangolin, Phoenix or DSP and have got many years' experience.
Wheter short intro shows for a nightclub or large multimedia installations: Our programmers provide beautiful, convincing designs.
Of course it is also possible to have an operator on site that builds up the show laser setup and runs the show. This full service can be provided as turn key solution.

See some more details about our lasershow services: >>> Lasershow services >>>