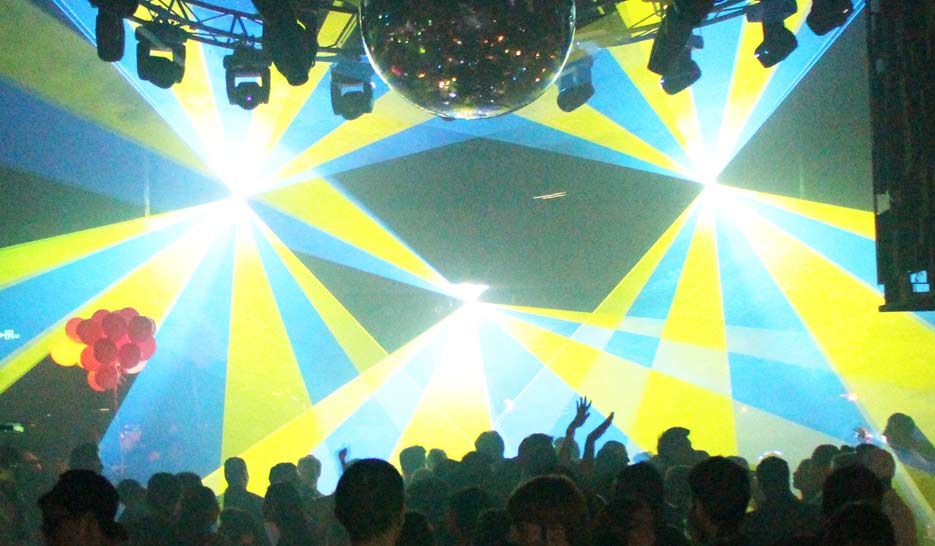 You want to thank your employees and workers in a special way for their service, loyalty, ambition and endurance? The best solution to thank your employees and workers in an exceptionally way is with one of our
laser show
, which will individually designed on your desire.
Surprise your employees and workers with a stunning
laser show
during your dinner or as gorgeous final Highlight of your Company Party, Christmas Party or Opening Party. Instead of using the usual, quite monotonous PowerPoint presentations to present your company history, you rather can present your company history via a colourful,
multimedia laser show
. Within such a
laser show
it is possible to show the history, important data and persons of your company in a breathless, unique and fascinating way. Graphics, beams, videos, pictures all work together in a varied and exciting laser show. Supported with further show effect like water, fire, haze or pyrotechnics this tour through your company history will be a remarkable event for your employees and workers.
With the assistance of our long-term partners Laserworld offers a worldwide all-around service, which contains the construction, transport, setting up and dismantling of the laser show equipment. We also offer an operator so you can enjoy your company party.
Give yourself, your employees and workers the opportunity to experience such a fabulous laser show!
Please ask for further details:
[email protected]