Which systems do support several operation modes?
All Garden Series systems with the term "move" in their name support different operation modes that can be changed with the remote control.
The other Garden Lasers always display a static image with all colors they support.


How can I change the operation modes?
For changing the modes the Garden Series move devices come with a special remote control. As you see in the picture below, there is a "MODE" button in the middle of the remote control. When pressing the button the operating modes are changing.


Which operation modes are there?
I. The show laser always starts in a demo mode with a rotating image, where the different color modes are shuffled automatically.
GS-60G move: green
GS-200RG move: red, green as well as red & green together
GS-250RGB move: red, green, blue, red & green, red & blue, blue & green as well as RGB (red, green and blue together)
II. The second operation mode displays the current color selection with a strobe effect.
III. The third operation mode displays the current color selection in a static way.


Following this link you will find further details on how to change the colors of the garden laser systems.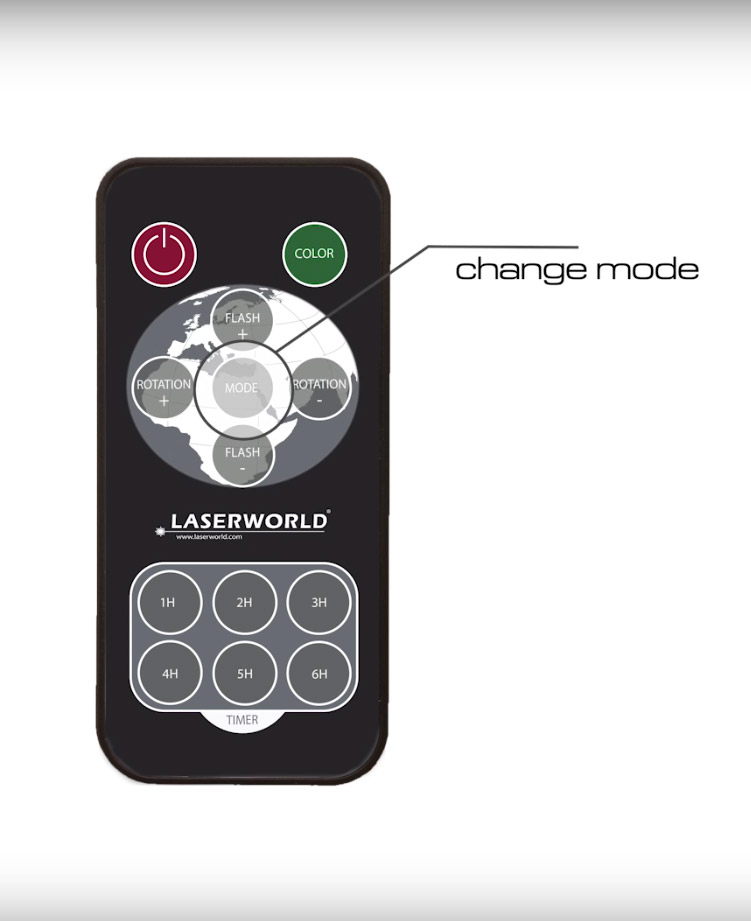 ---
Buy Garden Series show laser systems
Here you can find all Laserworld Garden Series effect laser displays. Click on a particular show laser light to display more information from our shop.