RTI PIKO 30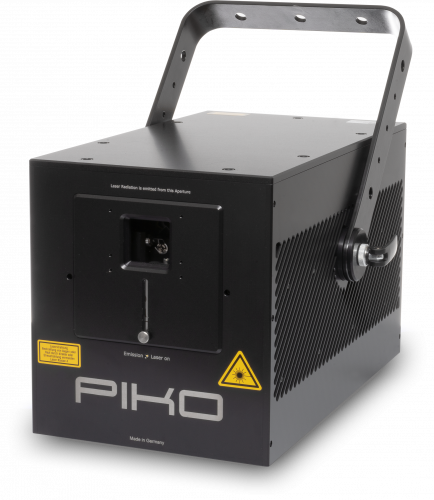 The powerful but compact RTI PIKO 30 is suitable for indoor and outdoor laser show applications at concerts, festivals, and other huge events. The Integrated intelligent LaserAnimation Sollinger Mainboard and ShowNET Laser Mainboard Control via "LA.toolbox" software (electronic mask, color correction, DGC (Digital Geometric Correction), laser disable); software are included in delivery. Control signals can be looped through directly via the network switch, which is also integrated.

The PIKO is equipped with the latest RSL Semiconductor modules (RSL) and a green Coherent Taipan OPSL making it an amazing laser for beam shows and demanding graphic projections such as laser mapping or projections over long distances. The high-end performance is part of the PIKO's DNA and makes this possible due to the great performance combination of the semiconductor RSL & Coherent Taipan OPSL modules.
Incl. waterproof flightcase and rain cover.