Laser Marking Series
Laser systems for laser marking are used for different kinds of applications in industry and trade. They not only can be used for marking plots or be used as aiming devices, but also as positioning guidance, e.g. in CNC milling.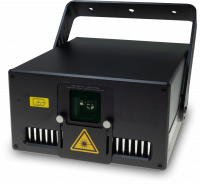 tarm LM-300 CT
Floor marking is a common requirement during the preparation of exhibitions, in logistics or various trades. Laser projectors of the Laser Marking Series are well suitable for a variety of marking, aiming or positioning applications. They can be used as fixed install systems or ad mobile laser devices, which is especially handy for applications in trade, where the laser systems are often used for marking appplications at changing locations.
Typical fields of applications:
Laser marking
Aligning
Laser mapping
Plot drawing
Positioning aid
Guidance laser
CNC milling
Exhibition floor marking
Trades and crafts
Woodworking
Textile industry
Building works
The laser systems of this range are at a certain power level that on on the one hand allows for safe operation, but on teh other hand provides sufficient power for optimized visibility of the laser lines.