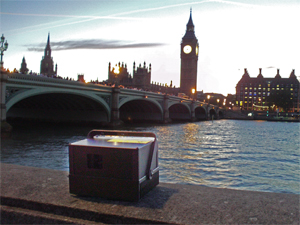 Laser Light in Great Britain
The United Kingdom consists of England, Wales, Scotland, Northern Ireland and some smaller islands. Great Britain's show laser market is not yet completely opened up, although Scotland's laser industry for industrial, medical, military and safety purposes is stronger. In order to serve the british show laser market, Laserworld set up the Laserworld UK Ltd. in 2012 south of Manchester. Besides sales and support for Great Britain and Ireland the UK operation comprises the event production and installation sector as well as retail.


Possible occasions for laser light shows in Great Britain
Great Britain has got lots of festivals and parades during the year, e.g. the Liverpool International Music Festival on August, the 25. 2013 with various international artists. Festivals and lasers are an ideal combination as the laser systems underline the beats of the music and are able to integrate the spectators to the show.

Perfect occasions for the use of

showlaser

s are opening or closing ceremonies of important huge events as the Olympic Games, that took place in London in 2012 for example, or the Wimbledon Lawn Tennis Championship, held 23. June - 6. July 2013.

Laser light

, pyrotechnics, music and other effects evoke emotions and create a special atmosphere, that spectators and participants never will forget.

Lasershows

are able to report complete stories with their lively graphics. Such laser-reported stories might be a highlight at each event.

Since 2011 Manchester celebrates the so called "Live From Jodrell Bank", a series of shows at the Lovell Telescope of the Jodrell Bank Observatory (a part of the Centre for Astrophysics at the University of Manchester). The shows combine music performances, science and workshops. According to the organizers even the huge telescope may be used as colossal projection screen - this would be perfect for a tremendous

laser light

or

multimedia show

.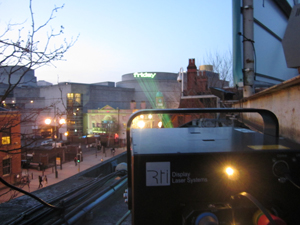 Lasershow in the UK:
Lasershows
in the UK could support:
Olympic Games
World Championship
Athletics Championship
Football Game
Football World Cup
Wimbledon
Cricket Championship
Formula 1 Grand Prix Silverstone
Sporting events
Inauguration
Crowning ceremony / Coronation
Concert
Parade
Festival
All this kind of events can perfectly be accompaigned by
lasershow
or other
laser display
applications.
Laserworld is your address for outstanding laser and
multimedia show
s in the United Kingdom! For information please contact
[email protected]
- besides rental devices and accessories we also offer complete project solutions and implementations.