Details

Created: Wednesday, 02 July 2014 09:20
The first samples of the new Scannermax Compact 506 were already shown to me last year, and the performance looked already very promising at that time. Pangolin improved the ScannerMax since then and our RTI and SwissLas drivers can even get more out of them. As the integration with our drivers was so successful, we decided to offer the Pangolin ScannerMax as upgrade options for most of our SwissLas lasers as well as for many RTI products.

The Pangolin ScannerMax are a good compromise, if you want better performance than the standard scanners, but don't need the high end solution like with CT scanners.






Pangolin ScannerMax 506 as Upgrade for most SwissLas units: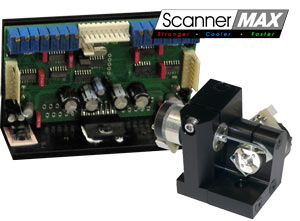 Pangolin ScannerMax 506 as Upgrade for many RTI lasers: