Extraordinary projects require extraordinary solutions.
Ray technologies
(RTI) set a new milestone in terms ofoverall laser power in a full color pure diode laser system: The
RTI NANO
RGB 100 with scanning system was only possible due to RTI's advanced knife-edge-combination technology that allows for even more precise modules with even more power per source color.
Ca. 30W 638nm red, ca. 40W 520nm green and cs. 45W 450+462nm blue match to an extremely powerful white beam, but also allow for full analog color modulation. Due to the scanners it is possible to deflect the beam and thus create high power beam fans, colorful rainbow effects and alike.
This extraordinary development has been done for an extraordinary large project in China.
The
Laserworld Group
and especially
Ray Technologies
GmbH is proud to be a part of this project.
As soon as the project is finished there will be more pictures and videos on here.
Have a glimpse at the
RTI NANO
RGB 100, the pictures have been taken during some final tests: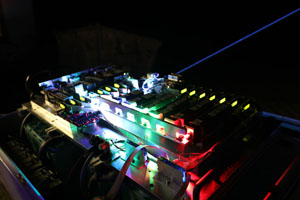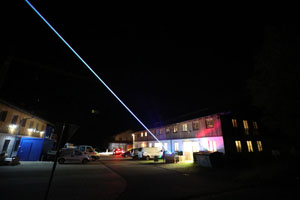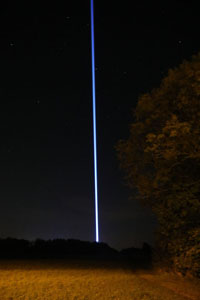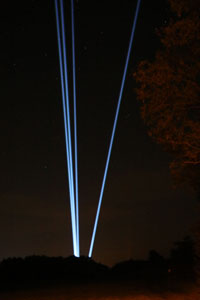 #NS