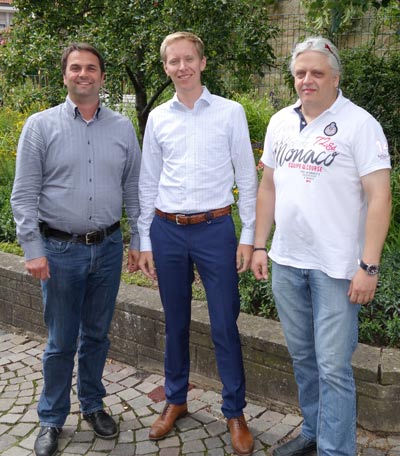 This definitely means a significant impact to the market: HB-Laserkomponenten GmbH merged with the Laserworld Group.
There are great opportunities and great synergy effects in many business areas: Not only in the manufacturing processes of show laser light systems, but also in business administration, purchase, logistics, marketing, sales etc.. HB-Laser also adds their knowledge and experience in planning and implementation of
laser shows
and multimedia shows of any size.
And there are many more positive aspects.
I personally am more than happy that we could do this step forward. Laserworld gained more and more market share and importance in the industry, so it's great to have another successful company on board.
You, the customers, will have the major benefit in the end: We will drive development further, optimize processes and automate production more and more.
Stay tuned for more news - and great offers!
Read the official press releases here:
English:
https://www.laserworld.com/en/newslist/106-laserworld-news-en/1868-hb-laser-laserworld-group.html
German:
https://www.laserworld.com/de/newslist/105-laserworld-news-de/1869-hb-laser-laserworld-group.html
HB-Laser:
http://www.hb-laser.com