What is animated lines?
It's a marketplace for ILDA animations and frames!

animated-lines (AL) is a royalty free marketplace for online Laser Animations purchase. At AL you can search for laser frames and animations, view watermarked previews and immediately download your purchases.

When you decide to purchase files, you will get access to the original ILDA source file, and can then download the unprotected ILDA file for your personal use. More download formats may be offered in the future.

Download ILDA Animations:
All of our files are sold with royalty free, this means the frames and animations can be used wherever you want, for as long as you want, in any production you want. Direct reselling of the purchased frames in any way is prohibited.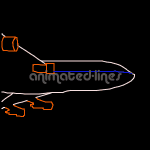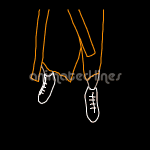 Sell your own ILDA animations and make money!
Any User can upload ILDA format animation to the Animated Lines website. The User can provide the animation description, select catergories and keywords as well as the price per frame to be charged. After upload the AL administrator will check and then publish the animation.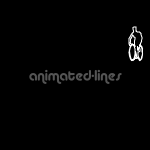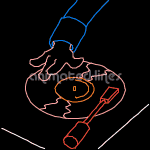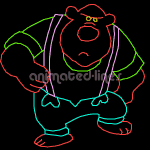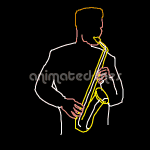 Win a 25€ coupon for the animated-lines shop!

We raffle 20 coupons!


Choose your favorite ILDA frames from more than 115,000.


Don't miss the chance and take part!How does it work?

All you have to do is to

send us a picture showing an animation or a laser frame which you have projected with your own laser system

. Among all participants we draw 20 winners for the animated-lines shop. With your participation you agree that we are allowed to publish your picture at our websites and social media sites. It couldn't be easier!

Entry deadline

Please send us your picture until 15.06.2013

Where to send to?

Please send your picture to This email address is being protected from spambots. You need JavaScript enabled to view it. (key word: animated-lines raffle). Don't forget to add your contact details.

Laserworld and animated-lines look forward to your participation!



Conditions of participation:

The participant agrees with participation on the raffle that Laserworld may use the images provided by the participants for raffle purposes and for marketing purposes on the Laserworld websites and social media channels. Excluded from participation are employees of Laserworld, affiliates, and any cooperation partners and their dependents. Entry deadline of the image material is on 15.06.2013. The winners will be drawn on 16.06.2013 and will be informed individually.

The participants of this competition confirm that the submission is their own work and that all materials that were used in the pictures of the submission do not infringe the intellectual property rights and moral rights or other rights from third parties. The participants confirm that no agreement has been made with parties that would impair the right of Laserworld to use the submission for this raffle. The applicant must ensure that all persons whose image is used in the submission have consented to waive all rights to the images, videos or other media to Laserworld. The persons concerned are under 18, the consent of a parent or legal guardian must be obtained. If above consents can not be proven, you may be disqualified and / or lose your claim to the prize. The participant entry is not allowed to contain any obscene, immoral, defamatory, discriminatory and offensive materials showing illegal activities or access to it. Submissions that contain such materials will be disqualified. The jury's decision is final.

Winners will be notified in writing of Laserworld and may be published on the name of Laserworld´s web sites, Laserworld´s marketing activities and / or social media channels. With this form of publication, the winner expressly agrees. Laserworld is entitled to submit the data of the winner to the cooperation partner, so as to enable the delivery of the prize. Winners can claim their prize within 21 days of the draw. If the price is not recovered within this time period, the claim expires and Laserworld reserves the right to award the prize to the next eligible participant under the specific rules. Prizes can not be transferred. A cash payment is not possible.

Data:
The participant agrees to his participation with the storage and use of personal data for operation of the raffle and for marketing purposes of the Laserworld Group. The participant is responsible for the accuracy, in particular its e-mail and / or postal address. Personal data includes the name, address and age of the participant. Without their knowledge the winner can not be determined. To participate in the raffle it is imperative that all personal data is accurate. Disrespecting this may result in exclusion. All implied conditions, warranties and representations concerning the price and / or the raffle are excluded to the extent permitted by law.

Liability:
The organizer declines any liability for any direct or indirect, incidental or consequential damages in connection with the price from / to the raffle.

Early termination of the Contest:
Laserwold reserves the right to cancel the competition at any time without notice. Laserworld makes particular use of this possibility for technical reasons (eg viruses in the computer system, manipulation or errors in the hardware and / or software) or legal reasons, proper conduct of the game can not be guaranteed. If such a termination is caused by the behavior of a participant, so Laserworld can claim compensation for the damage suffered by that person.

Laseworld reserves the right to disqualify participants from participation on the raffle. This especially applies to violations of the conditions of participation.